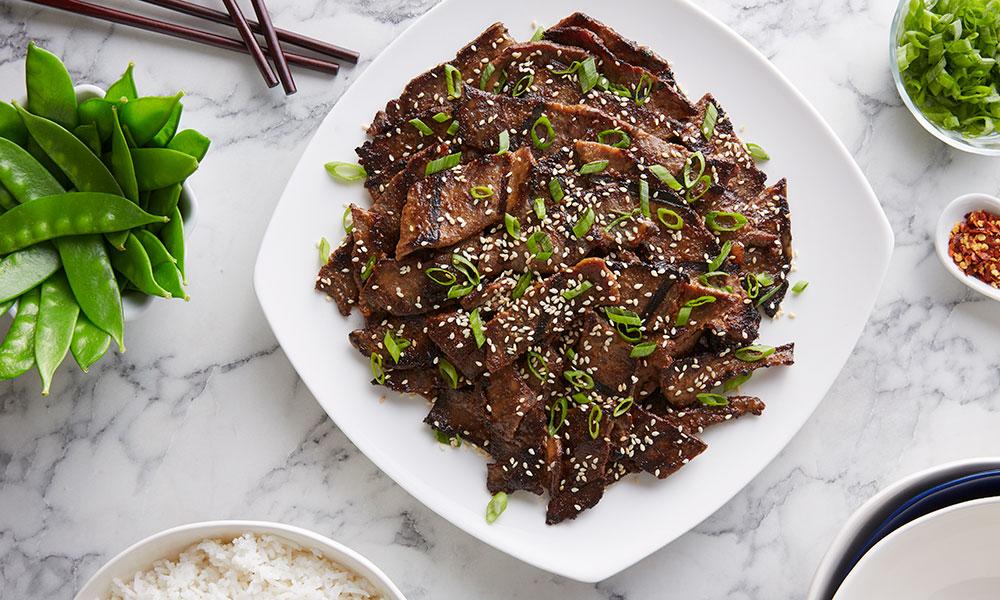 ---
Korean Martyrs Kept the Faith Alive
Beef Bulgogi – A Gem From Korean Cuisine
Once a month, we set aside a day to cook a multicourse meal as a family. But just as fun as making the meal is the research beforehand. We have the kids go through our collection of cookbooks the day before the big feast. Recently, we've explored Asian cuisine and enjoyed Korean Beef Bulgogi. It's a recipe that has been around for centuries! And in reading up on Korean history, I came face-to-face with something I did not expect to discover – the rich and saintly lineage of Korean Catholic martyrs.
In the late 1700s, a group of Korean scholars brought Christianity into the Korean peninsula from China, where they had visited and witnessed the celebration of Mass. Some were baptized there, and upon their return to Korea, they converted many others, and a Christian community numbering close to 4,000 formed.
In the early part of the nineteenth century, Paul Chŏng Ha-sang, a lay apostle, attempted to bring more priests to Korea to serve the faithful there. But by this time, Christians had come to be viewed as traitors by the Korean government, and Paul was executed in 1839 for refusing to renounce his Catholic faith.
In the ensuing years, the persecution raged in Korea. Younger Korean candidates for the priesthood fled to the seminary in Macau, China. Father Andrew Kim Tae-gŏn was the world's first Korean-born priest, and upon returning to his country in 1845, he focused on bringing missionaries and priests into the country. A year later, he, too, was arrested and killed.
When the persecution came to an end in 1886, more than 8,000 Korean Catholics were known to have been killed for their faith. One hundred and three of them, including Paul Chŏng Ha-sang and Father Andrew Kim Tae-gŏn, were canonized in 1984 by Pope John Paul II, and their feast day is celebrated on Sept. 20.
What a sad story! While my family was excited to learn about the Korean cuisine we were preparing, we were crestfallen to learn of the persecution of the fledgling church in Korea. But just like the Beef Bulgogi recipe we were studying, the Good News of the Christian Gospel has also survived through the centuries in the Korean peninsula. The Catholic community in South Korea now has nearly six million members and represents 11 percent of the population. The sacrifice of the martyrs was not in vain!
Before savoring the great food we had prepared that night, my family blessed the meal and thanked God for the sacrifice of these martyrs who brought the faith to the Korean peninsula. And we, of course, are grateful for the culinary traditions that have found their way from the distant past of Korea to our table here at home, all the while providing us with an education on a small slice of our own Church history!
•  2 pounds beef flank steak (or any tender, marbled cut), thinly sliced 1/8-inch thick
•  ½ cup soy sauce
•  3 tablespoons sesame oil
•  3 cloves garlic
•  1 teaspoon minced ginger root
•  ½ Asian pear (or any variety, cored and rough chopped)
•  ¼ cup brown sugar
•  ½ teaspoon black pepper
•  ½ teaspoon crushed red pepper (optional)
•  10-12 scallions thinly sliced 
•  1 tablespoon canola or vegetable oil
•  Sesame seeds (for sprinkling)
In a food processor or blender, combine soy sauce, sesame oil, garlic cloves, ginger, chopped pear, brown sugar, pepper and optional crushed red pepper until smooth.
Pour the marinade in large airtight container. Add thinly sliced pieces of beef and thoroughly coat. Place in the refrigerator for at least 3-4 hours or overnight to marinate.
Heat canola/vegetable oil in a large grill pan or skillet. Sauté sliced scallions for about a minute. Using tongs, remove beef from marinade and add to the grill pan/skillet. Cook for about 2-3 minutes or until beef is browned on the outside.
Sprinkle with sesame seeds and serve over a bed of white rice with a favorite vegetable.
Recipe note: When making thin slices, slightly frozen beef is much easier to work with.