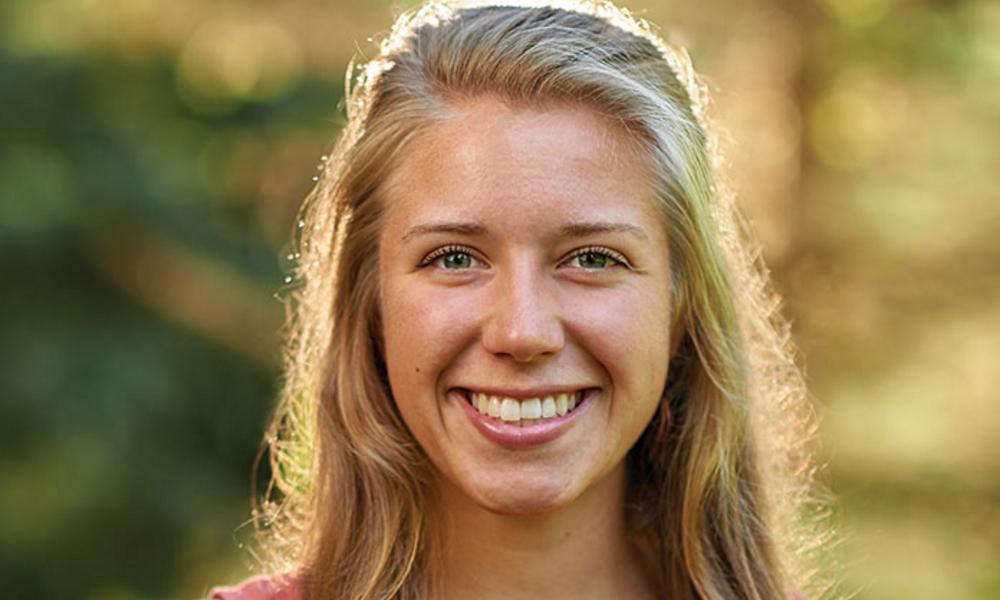 ---
Kalyssa's service work in Flint taught her: 'You really don't have to do something spectacular or go somewhere far away to help'
Kalyssa Klausing believes you don't have to go far from home to make a difference.
"Several years ago, I was helping with Vacation Bible School at St. Agnes Parish [in Fowlerville], and in the teen portion there was an element of mission work. We went to Flint and made soap. That was my first experience with Flint Catholic Charities. I enjoyed going and realized they needed the help, so I started going regularly. A friend and I would go together, and we made some new friends who also volunteered there. Our parish would collect things for Flint and I would take them there. And I organized a clothing drive at my high school so that we had more to take," Kalyssa says.
Because she has witnessed the extent of the need in Flint, Kalyssa embraces whatever jobs the organization needs her to tackle. "Thankfully, they get a lot of donations, but they need people to sort them into men's, women's and children's clothing, and personal items, books, toys, bedding – any basic need item you can think of. Sometimes, I help people go through the room to select their allotted number of clothing items and personal needs supplies. Catholic Charities also provides food, so I've also helped with serving lunches. They are doing so much there, it's a pretty amazing place," she says.
Kalyssa credits her family for her service-minded, missionary faith life. Now beginning her sophomore year at Lansing Community College, Kalyssa is grateful for the way she was raised. She explains, "We go to Mass every Sunday and we grew up praying every night. Those are great things, but there's also much more to it. My mom is my biggest role model. She's extremely loving, and yet it's not even as much what she says as much as what she does. She goes to daily Mass, reads her daily devotions and her Bible and she serves others. In her, I see someone who is so happy and loving – and I want some of it."
As her own faith grew during her high school years at Howell High School and St. Agnes, Kalyssa sought opportunities to connect with other young people who shared a love of God and his Church. She was able to make these connections when she attended World Youth Day in Poland, a youth retreat at Franciscan University in Steubenville, Ohio, and diocesan events such as Jamboree and the Nun Run.
The connection between her personal faith, the Catholic Church and community service has become clearer through Kalyssa's service work. "It's really powerful that the Catholic Church is running this outreach in Flint – the guy who ran it for a while talked to me about needing the services himself in the past. He wanted to give back and ended up in this position. People who aren't even Catholic benefit, work and volunteer from what the Church is doing. It shows you that people will come together in love, and that this is what our Church is about," she says. Intending to continue her missionary service throughout her adult faith life, Kalyssa says she's gained more than she's given: "Serving others reminds you that there are people in need everywhere. We live here in supposedly a thriving country and yet there's so much hurt. But reaching out in simple ways can change things – both for the people you serve and for yourself. You really don't have to do something spectacular or go somewhere far away to help. I try to show others God by showing them love."
Visit www.flintcatholic.org for information on Flint parishes, community information, Catholic education and ministries in Flint.