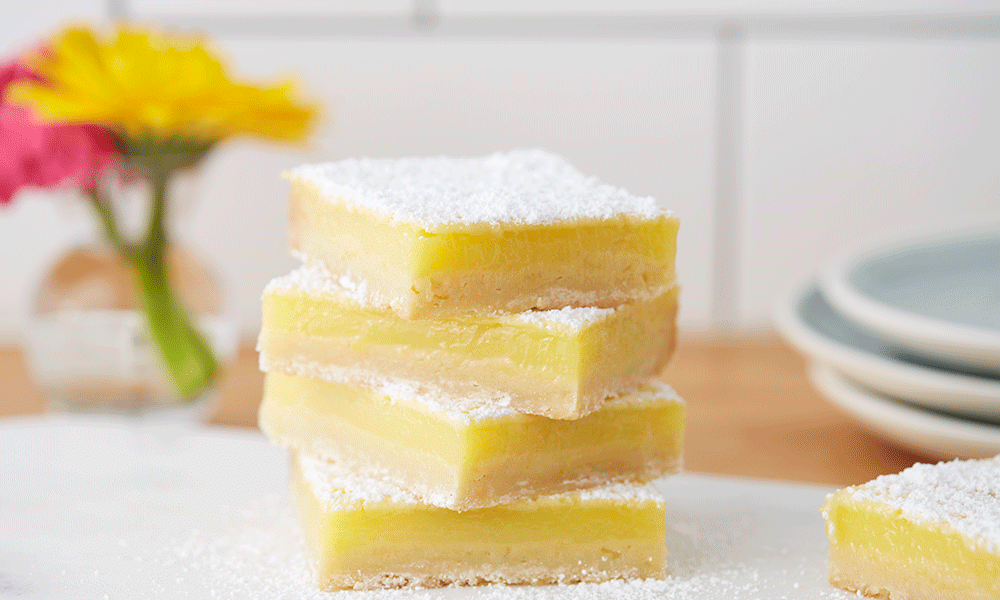 ---
If Life Gives Us Lemons
Lemons are beautiful to look at, and their intoxicating fragrance can make a home smell amazingly fresh. They also happen to be essential for delicious cuisine and the best craft cocktails. But people often regard them with a rather divided appraisal. They view them as something sour that needs to be changed or reworked to be made in any way valuable.
A faulty automobile is called a "lemon." The folk group Peter, Paul and Mary harmonize the lyrics, "Lemon tree very pretty, and the lemon flower is sweet, but the fruit of the poor lemon is impossible to eat." And we've all heard the proverbial expression, "If life gives you lemons …" – an idiom that once again references the fruit's sour taste.
I have a quirky interest in etymology and lexical semantics, and was curious about the origin of this particular phrase, so I did a little research. Of course, there wasn't an individual concrete answer. Initially the phrase, "He picked up the lemons that fate gave him and started a lemonade stand" was coined in 1915 by the writer Elbert Hubbard. But many attribute it to Dale Carnegie, who made "If you have a lemon, make a lemonade" famous in 1948 in his book How to Stop Worrying and Start Living. But Carnegie credits Julius Rosenwald for providing him the phrase. So there you have it … well, sort of.
Whomever we should credit for the phrase, lemons are supposed to be a metaphor for the sourness and difficulty in life, and making lemonade is transforming them into something sweet and wonderful. Do I reach too far to find a spiritual connotation here? I don't think so.
Every Good Friday, our family will break out The Passion of the Christ DVD. There is a scene in the movie that makes me cry every time. Christ, marching toward death on the Via Dolorosa, is greeted by his mother who, upon seeing her beaten, suffering son, is overcome with the memory of once helping him as a child after he had tripped and fallen. It is something she is unable to repeat in the current scene, as our salvation makes his death on the cross both unavoidable and imminent. Seeing her, our Lord stares into her eyes and says, "See mother, I make all things new."
Part of the power of that scene, and Christ's statement, comes from its familiarity. We do not have to think very long to recognize how he has made things new in our own lives. And indeed, throughout history, Christians readily observe a repeated pattern of how Christ makes things new, turning what is frightening and hideous into something that is beautiful and good. By Christ's love, lepers become clean. Sinners become saints. Even our human mortality can be converted into endless life. And Christ does not replace what is dark and ugly. No, he transforms it. He converts our sinful natures into something of great beauty and value. The beauty is there, it just needs to be noticed and nurtured so it can be brought out.
Just like a sour lemon.
One does not throw the lemon out and pick up a sweeter fruit. Rather, a good chef takes all the same sour, mouth-puckering parts of the lemon and uses them in ways that magnify and leverage what is unique, special and tasteful about this bright, yellow fruit.
So, if life gives us lemons, we must trust that our loving God will turn them into something sweet and beautiful. And we must take heart in knowing he makes all things new through his death, resurrection and boundless love for us. Happy Easter!
---
Lemon Bars for Easter
1 cup unsalted butter (melted)
1 teaspoon vanilla extract
½ cup sugar
½ teaspoon salt
2 cups flour
2 cups sugar
7 tablespoons flour
6 large eggs
1 cup lemon juice (fresh squeezed, seeds out)
1 tablespoon lemon zest
Powdered sugar (for dusting)
Preheat the oven to 350° and line a 9x13 baking dish with parchment paper (leaving a bit of overhang on sides to lift out after baking). Set aside.
For the crust, combine the melted butter, vanilla, sugar and salt in a medium bowl. Add the flour and then stir and knead to combine. With floured hands press firmly and evenly into prepared pan. Bake for 15-20 minutes or until the edges are slightly browned. Remove from the oven and poke shallow holes evenly over the top of the warm crust (using a fork).
For the filling, whisk together the sugar, flour, eggs, lemon juice and lemon zest until thoroughly combined.
Pour filling over warm crust. Bake for about 25 minutes or until the center is set. Remove bars from the oven and cool completely to room temperature. Place in the fridge to chill for at least two hours. Lift out of pan and dust with powdered sugar. Cut into squares before serving. For clean cut squares, wipe the knife between each cut.