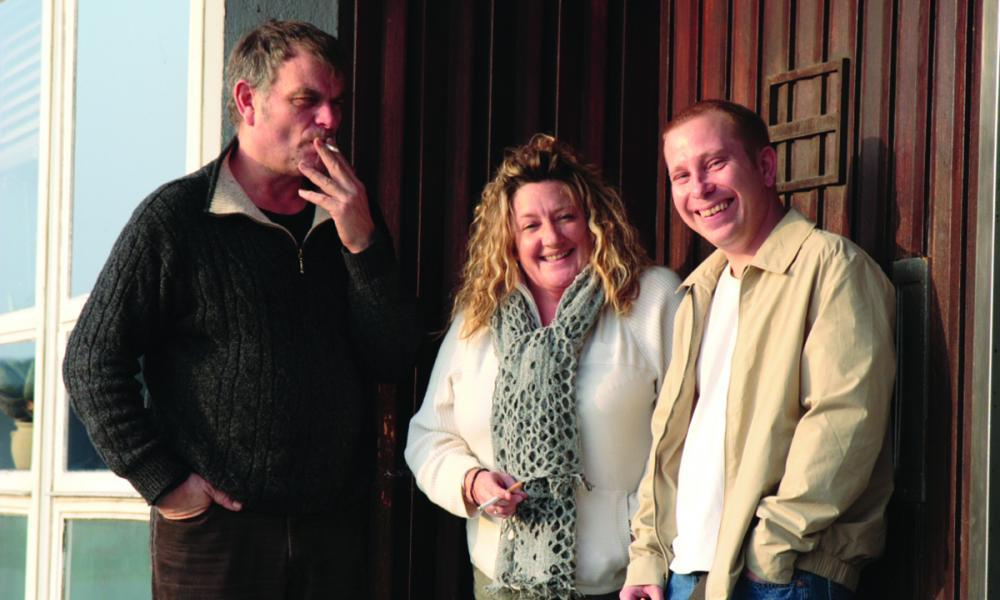 ---
I Shouldn't Have to Walk Through a Toxic Cloud to Get to Work
Q. Although the state mandates smoke-free workplaces, several of my co-workers smoke just outside the building entrance, causing a toxic cloud for anyone approaching the building. This really aggravates my asthma – is there something I can do about getting them to stop?
---
A. Here are five options in ascending order of seriousness.
Cut and run
My dad worked in an era where workplaces were virtual smoking lounges. He hated it so much he devised a clever method to reduce second-hand smoke. With a quick snip of scissors, he would deftly cut off the burning ends of unattended cigarettes parked in ash trays. He was a supervisor on a factory floor and never got caught. But since your co-workers are holding their smokes, this strategy is dubious.
Embarrass
Smokers are already accustomed to public humiliation. They're taxed, ostracized and frequently banished. Ever notice how they sheepishly huddle behind buildings, heads down, in hushed conversation?  Plus the shivering and bouncing up and down in the winter?  In biblical times, those afflicted with leprosy were shunned with shouts of "Unclean! Unclean!" Maybe you could experiment – "UnKool, UnKool!"
Push 'em back
Smoking laws are crafted at the state and local levels. Some require long-distance smoking, from 15 to as far as 150 feet from building entrances. Find out if a local ordinance works to your advantage. If not, you could lobby and take steps to enact one.
Raise with management
Your aggravated asthma is a real medical issue that affects your morale and performance. It's not unreasonable to inform you boss and see if some solution can be brought to bear. Smoking hours could be limited to lowest traffic entry and exit hours; you could use a different exit; etc.
Cover up
Since you're really bothered by the smoke, why not pop on a surgical or protective mask if you have to navigate a toxic cloud. They're easy to pop on and off. Explain to your co-workers that you're not making a statement to aggravate them. You've just got asthma. If a mask doesn't work, maybe you can hold your breath for 15 seconds through the cloud.

Smoking is a controversial issue. Non-smokers deserve protection from unreasonable intrusions of smokers. But smokers also deserve the right to smoke without unreasonable impositions of a nanny-state. There's a balance to be struck. As much as you hate smoking (me too), try to consider the penalties and inconveniences that smokers already endure. You may not agree, but compared to theirs, your particular problem seems an easy fix.
---
Jim Berlucchi is the executive director of the Spitzer Center, whose mission is to build cultures of evangelization (www.spitzercenter.org).