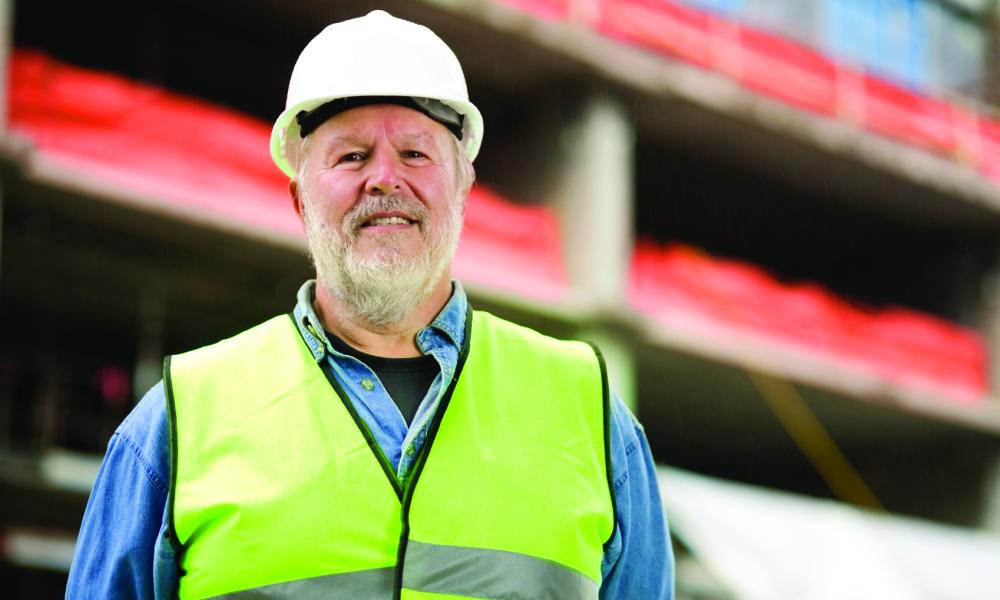 ---
I am in pain I just can't do this job anymore
Q. I've worked hard in construction my whole life. But now that I'm 50, I just don't have the physical energy to put in a full day without a lot of pain. I need to work for years yet – what do I do?
---
A. Before replacing both hips, I lived with arthritis pain for years; therefore, I feel qualified to address the subject of work, pain and the constant energy drain. Let's begin by praying that God will help you address the following three areas.
Seek medical help
Have you seen a doctor? Are you taking appropriate pain medications? Have you tried pain management classes? Have you done all that is within your and your doctor's control to address the situation? God gave us medical professionals to help us – yes, even us tough guys over 50 who think we know it all can use help once in a while.
Ask others at work for ideas
Next, have you talked with your coworkers or the management team to inquire if your work responsibilities can be fairly adjusted? I understand you still want to do it all yourself. However, perhaps now is the time to experience God's help offered through others. Many of God's people are in the construction trades – ask for their ideas.
Consider another job within the industry
What are other job alternatives within the industry? Is it time to bid on a heavy equipment operator's job? Is it time to go back to school and study OSHA regulations to become a safety specialist? What about learning new computer skills and moving into construction management? Are there jobs with suppliers or customers to consider? There are always options. Ask. Sometimes you gotta do what you gotta do, even though you may not want to do it.
Finally, one additional thought may also apply to your situation. When I lived with pain, I repeatedly petitioned God for a miraculous healing. It was going to be "God and me" who directly worked out this situation. Then it all got to be too much and I had to see an orthopedic surgeon. The pain was soon gone. Today, my new hips are perfect. God heard my prayers; he healed me through the hands of Dr. "L." At the same time, God did even more, He taught me that we tough guys over 50 need to learn to rely on the talents he has given to others to help us.
No matter how you choose to handle your pain and career challenge, asking others to help is the answer. God will bring the right people and answers to you.