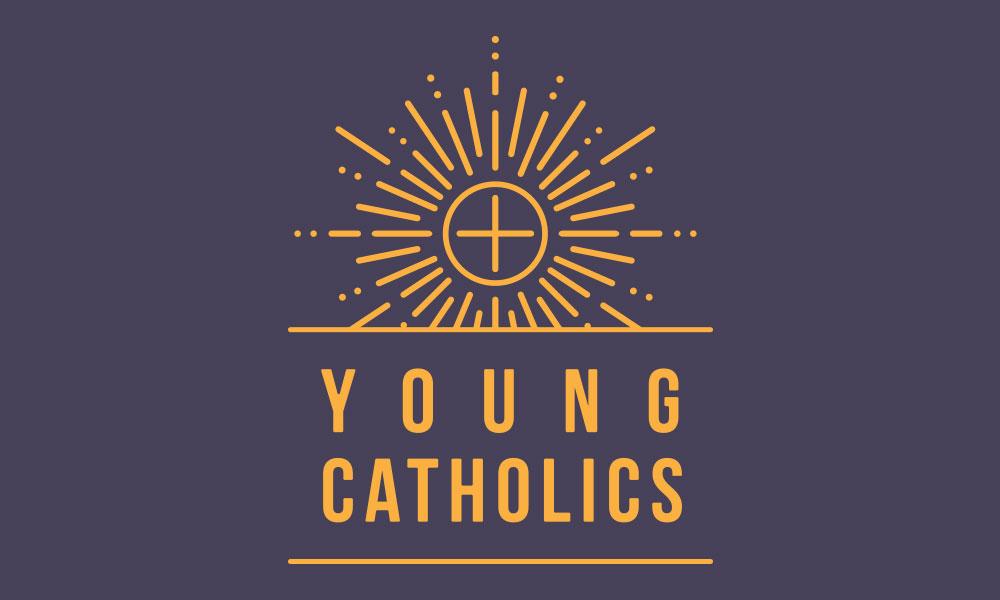 ---
How Have You Experienced The Presence of God During This Year?
FAITH asked high school and college students how they have felt the presence of God during these long months of the pandemic.
---
"During the COVID-19 pandemic, I was still able to experience my relationship with God. I was able to take advantage of the time spent at home to reflect and develop my prayer life. I made an effort to just open up to God and be honest about everything I was experiencing, whether it was sadness, hope, joy or anything else.
– Owen Gross is a senior at Powers Catholic High School
---
"One good thing I've learned about my faith during the year of COVID-19 is that you should try to pray as many times as you can. Also it's good to find a routine. Some nights you forget to pray because you are too tired but if you make it a routine and have those conversations with God it be-comes fun. I felt touched by God's grace during the pandemic when my grandparents got home safe from Mexico and stayed healthy."
– Joshua Garman is a senior at Powers Catholic High School
---
"I have felt the presence of God over the past few months by being able to slow down and take a few steps back to admire all that he has blessed me with. From the time gained to grow with family members, to the care and bright faces we see in our communities because we all understand the difficult times that are upon us.
– Noah Koenigsknecht is from the Catholic Community of St. Jude in DeWitt and is a junior at Northwood University.
---
"One way God has been present to me during the year of COVID-19 has been through offering more opportunities than ever before to get involved and draw closer to him. Through online retreats, Bible studies, small groups, youth group and helping my parish to host on online VBS, I was able to deepen my relationship with Christ. Near the end of quarantine when we were finally able to go back to Mass and have adoration, I had a much greater appreciation for the Eucharist!"
– Talia Tetmeyer is a senior at Powers Catholic High School.
---
"My faith has always been my rock, my stronghold in the storm. Throughout this particular storm, Jesus has reminded me time and time again that I am not in this storm alone. He sees me, knows my struggles and understands my pain. He is in control of it all. This pandemic has allowed me to place all of my trust in the Lord because he has control of every situation, and can overcome any evil. He never abandons us, forsakes us or ignores us. He loves us, and is with us always."
– MaryGrace Ortega is a junior at Powers Catholic High School.
---
I have realized that more than ever I need to be a voice for compassion and kindness in the world. I realized that I need to do as much as I can to end hate because of the terrible effects that it has had on the people around me. I also realized that I need to be as kind as I can to others around me because there is no telling the hardships they are going through. I have seen the pandemic as a time for contemplation, and I have seen God pointing me in the direction to help others in their struggles. I have also seen that God sent challenges my way as examples for me to remember in order to have more understanding for others."
– Conor Urban is from St. Elizabeth Parish in Tecumseh and is a senior at Oakland University
---
"During the COVID-19 pandemic, I have recognized God's presence in my life through empathy. Everyone is in a similar boat in relation to this 'new normal' we are living in, however, people are experiencing it in different ways. I have met many individuals who have lost family members because of this pandemic, others who have had COVID-19 themselves or even some, who may not believe this exists. God has given me the patience and the empathy to connect and converse with individuals to help them cope with what they may be going through during this difficult time."
– Emily Thelen is from St. Joseph Parish in St. Johns and is a senior at Central Michigan University
---
This year has definitely been a roller coaster for me with the early ending of my senior year in high school, loss of my first job and finally getting COVID-19 as a freshman in college while writing this column. When looking at all of these events at a surface level, it would be easy to become mad and even blame God for this entire year. But the early ending of my senior year and the loss of my job allowed me more time to say goodbye to my friends and family before I left for college. Even having COVID-19 allowed me more time to focus on my studies and enjoy some me-time with a new book. I was able to count on God to not only help me through them, but to also see the positives and grace they all bring."
– Rebecca Fraley is from St. Agnes Parish in Fowlerville and is a freshman at Western Michigan University.