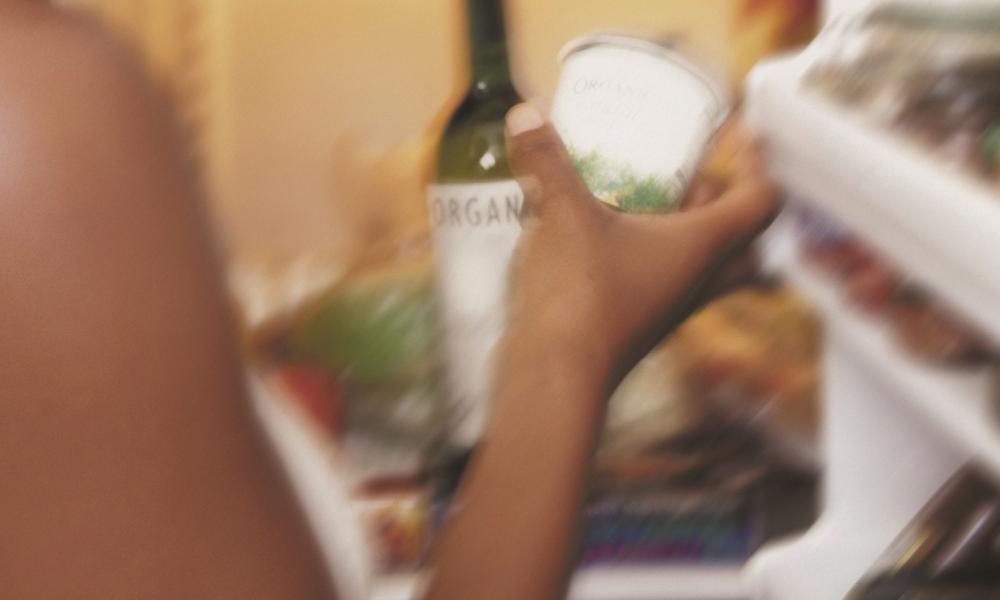 ---
How to give God the best – not the leftovers
I must admit that sometimes leftovers are the best. Take my mom's spaghetti with her special tomato sauce for example. The first serving is wonderful, but in a day or two, the sauce seems even better than the first helping. In this case, leftovers are the best.
There is another time when leftovers are the best – for another reason. I often noticed at large family dinner gatherings how mothers would often wait until everyone else was served and then later eat some of the leftovers for themselves. They seemed very happy that everyone was enjoying the dinner. That was their meal. So for these mothers, enjoying the leftovers was the best, for it had everything to do with them giving the best to those around them. St. Paul tells us that Jesus teaches, "It is more blessed to give than to receive." (Acts 20:35) That is the heart of a good steward.
Good stewards recognize the blessings of God in their lives. In gratitude, the stewards desire to give back to God and to others as much as possible. They offer a sacrifice of praise to God through the gift of their time, talent and treasure in service of God and neighbor, and in turn, God pours blessings out on them. "Give and gifts will be given to you; a good measure, packed together, shaken down and overflowing will be poured into your lap. For the measure you measure with will be measured back to you." (Luke 6:38) That is the experience of good stewards.
So, for good spiritual fitness we must learn to give the best we have to God and others. Why? It is not just because God promises great blessings when we do, but because the meaning of our lives is found in becoming like Jesus. Jesus gave His best time, talent and treasure to His Father and to all those He served. He gave away everything He had, even His own body and blood in sacrifice for our sins. How can we give like this? Only by the grace of God.
Give God our best time. When we pray, we often give God leftover time. We work hard, come home and get involved with family events or our own pursuits, and if there is a little time before bed, we might say a prayer. That is what I call leftover time. It is putting God last on the list. God ought to be first! So, good stewardship of time means giving the best time of our day to God and others.
Suggestion: Make an appointment with God each day – just like you would with the doctor! It is much easier to keep an appointment when we have it written down.
Give God and others our best talents. Often, the first step in doing this is discovering the gifts we have, and being bold and courageous enough to use them. We need to trust what others tell us about our gifts. Sometimes, others can recognize our gifts better than we can. Jesus said, "You are the light of the world." (Matt 5:14) We are not to hide our light under a bushel basket.
Suggestion: Make a list of things you do well or gifts you have, and then ask someone close to you to do the same. Offer yourself in service of your local parish or charitable organization based on the gifts you have identified.
Give God our best treasure. As Jesus was once watching people give in the temple area, some were marveling at how much the wealthy were giving. Jesus watched a widow put two small coins into the collection and He told His disciples that she had given more than all the rest! "For those others have all made offerings from their surplus wealth, but she, from her poverty, has offered her whole livelihood." (Luke 21:1-4) Again, we can give God leftover money. We can "tip" God, or the poor in our midst. The good steward gives God the first fruits of the harvest. We know we are giving well when there is a sacrifice felt. As Mother Teresa said, "Give until it hurts."
Suggestion: At Mass, think and pray deeply about the sacrifice of Jesus Christ and pray to Him for the grace to make a sacrifice that resembles His own. The only way to begin giving is to do it.
Traditional Prayers
Traditional prayers can be real anchors for us in our prayer time. The Our Father, the Apostles' Creed, the Hail Mary, the Glory Be, the Psalms, the rosary and other prayers can offer a sound structure and words to our prayer that reflect good and proper attitudes of the heart. These traditional prayers can help us venture into the embrace of God. If we pray these prayers well – with meaning, with intention, with recollection – the Holy Spirit will increase the love we have in our hearts for God and others, and we will grow in gratitude. That is one of the foundational spiritual gifts we need to be good stewards. Since this issue's focus is stewardship, I would like to offer the following prayer as a help to obtain the grace of being a better steward for the Lord.
---
Spiritual exercise:
Stewardship Prayer (pray each day this month)
Dear Father, I pray with a grateful heart. You have blessed me in so many ways. Thank you for the time I have right now to pray to you. Thank you for the gift of time that I can spend with family and friends, neighbor and stranger. Thank you for the gift to be alive in this world and for the promise of eternal life through Jesus Christ.
Help me, Father, to use wisely the time, talents and treasure you have given me. May I not be a thief who steals time, talent and treasure from you, dear God, or from my family, friends or people in need for a selfish purpose. Grant me a generous heart when I pray and ask for your will to be done in my life. Allow me to surrender to you as Jesus did. Grant me the courage to use the gifts and talents you have given me for the building up of the kingdom on earth. Help me to forget self and serve you with generosity. May I not seek recognition or status in my community, but only to serve you well.
I open myself to your Holy Spirit. Breathe into me, O breath of God, the fire of generous love. Free me from my attachments to the material things of the earth so that I may not be consumed by ambition, greed or selfishness. Help me to open my hands and heart and let loose the material resources you have blessed me with to support my church and the many works of charity that so need my help. May I not turn my back on the poor or those in need. Help me, Jesus, to see you in the poor, and recognize that my material blessings have a Divine purpose.
May I praise you with my life. All that I have and am is a gift that I offer you today.
When I give you time, you give me eternity.
When I give you my gifts and talents, you pour spiritual treasures in my soul.
When I give my earthly treasure, an incorruptible treasure awaits me in your kingdom.
What peace I have in you! In you is all my hope, and this hope will never be in vain.
All glory be to the Father, to the Son, and to the Holy Spirit, as it was, is now, and will be forever! Amen.