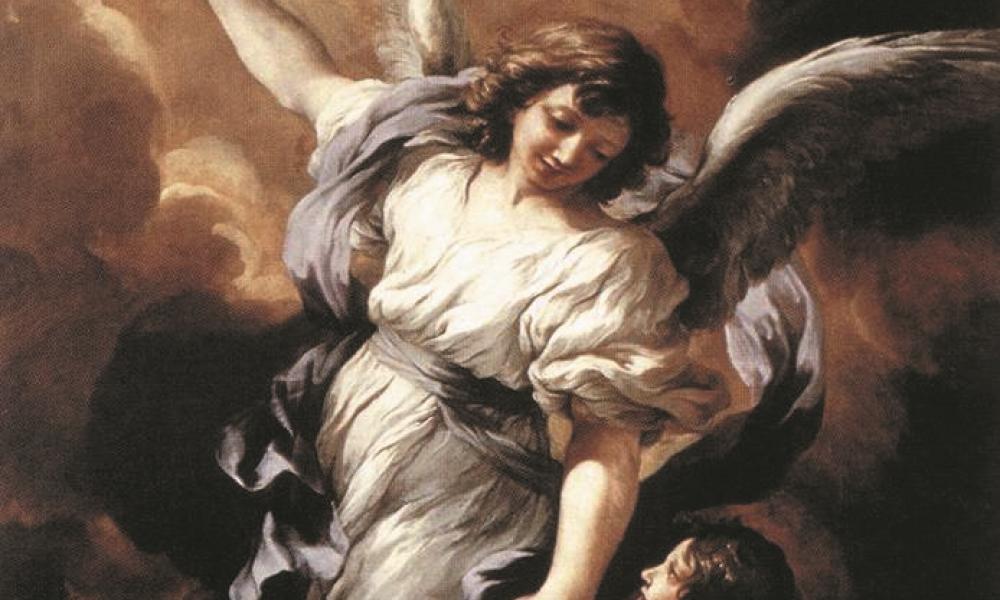 ---
Guardian Angels: Fad, Fiction or Faithful Helpers?
Have you noticed that angels are everywhere? The angel fad that began a decade or so ago shows no signs of fading – there are angel pins, angel plaques, angel apparel, entire stores and Web sites devoted to angels. There are even folks out there who claim to be able to "channel" your guardian angel – for a fee, of course.
But in the autumn, the best place to find angels is on the calendar of the saints. Guardian angels have their own feast day Oct. 2, just a few days after the late September feast of the Archangels Gabriel, Michael, and Raphael.
You may remember, as a child, learning a prayer to your guardian angel: "Angel of God, my guardian dear, to whom God's love commits me here, Ever this day be at my side, to light and guard, to rule and guide." But guardian angels are not just for children, and that's what this feast celebrates. By God's plan, EVERYONE has a guardian angel whose job it is to help him or her along the path to salvation.
Even The Catechism of the Catholic Church spells it out. "From infancy to death, human life is surrounded by their (the angels') watchful care and intercession. Beside each believer stands an angel as protector and shepherd leading him to life." There's something reassuring about the idea that God has entrusted us to the care of angels. In fact, it's one of their three main jobs. (The other two are praising God and acting as God's messenger – you know, that whole "behold, I bring you tidings of great joy" and "gloria in excelsis Deo" we remember every Christmas.)
Guardian angels have been part of our faith history as far back as the book of Genesis, when an angel saves Lot and his family, and an angel intervenes when Abraham is getting ready to sacrifice Isaac. In Exodus, God tells the Israelites, "See I am sending an angel before you, to guard you on the way." (Exodus 23:20) Angels were right there to help out prophets like Isaiah, Ezekiel, Daniel, and Zechariah. And in the Acts of the Apostles, guardian angels played important roles in the lives of Peter, Paul, and Cornelius. Jesus mentions angels several times, including a reference to children's personal angels: "See that you never despise any of these little ones. I assure you, their angels in heaven constantly behold my heavenly Father's face." (Matthew 18:10)
The feast of the Guardian Angels began in Valencia, Spain, in 1411, as a local feast of the guardian angel of that city. But it grew in popularity and spread throughout the Church in Europe until Pope Paul V added the feast to the Roman calendar in 1608. So, for nearly 400 years, we've been able to celebrate the wonderful idea that someone special is watching over us all. Just remember, don't drive faster than your guardian angel can fly!