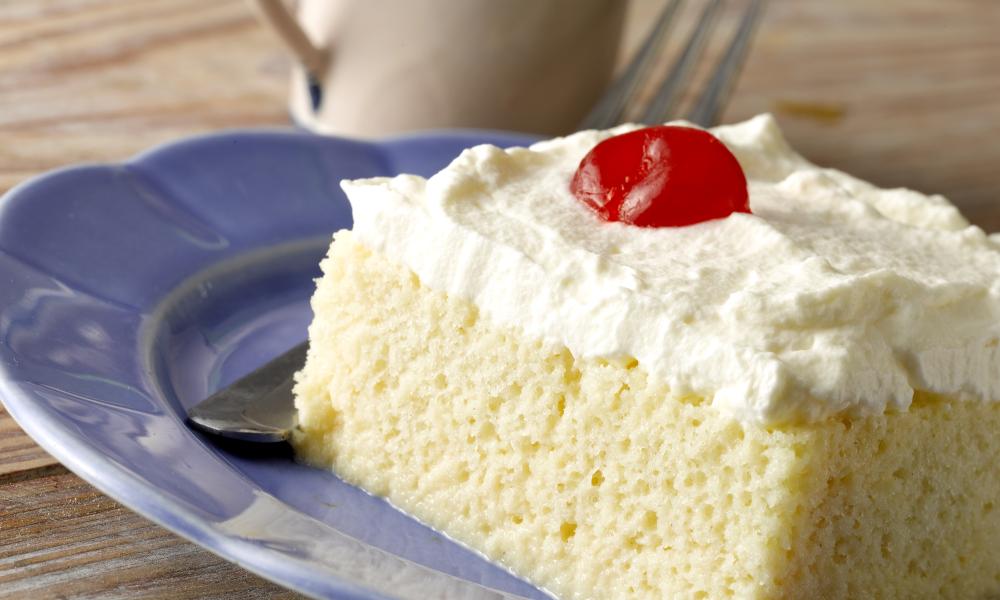 ---
Got milk? Got a date? Tres Leches Cake
Having met my husband through an online Catholic dating network, there is often a moment of uncomfortable, awkward silence when people ask us how we met. When we're together and that happens, I look to him to respond. Depending on who's asking, they'll get one of two answers. The more common response is that we met through "a Catholic singles network." But, if he's feeling casual enough, he'll simply tell them I'm his "cyber babe" and let them evaluate what that means.
Thankfully, it is becoming more and more common these days to know couples who have met online. In fact, one of our best friends, Andy, recently met his girlfriend on a Catholic-based Web site. What is even more unique is that she is all the way from Central America – a connection he would not have made without the help of the online network.
Milena came to the United States more than a year ago to earn a degree in psychology.  Along with the excitement of an opportunity to study abroad came questions of where to live and how to meet friends. That is where her Catholic faith and a really nice group of people came into play.
Milena's new friends here in the States are part of a ministry that has a network of communities all over the world. Comprising different cultures and ethnicities, they could not be more diverse. But bound by their Christian faith, they are a supportive and unified group. They are, in a way, an example of the Catholic Church itself – diverse and global, but united by what matters most.  And, as far as Milena is concerned, they are a blessing that has made her transition to the U.S. a smooth one.
As a way of giving back, Milena is happy to share her Latin American culinary talents with them. Among the many dishes she enjoys preparing is a dessert which is a favorite with everyone who's tried it. Tres Leches cake (three milk cake) is very popular in Latin American countries. It is a moist, white cake that is soaked in three different milks for a rich and creamy taste. This recipe is absolutely wonderful and a relished benefit to the members of her group.
Beautiful things happen when our faith brings us together. Through the online Catholic singles network, it brought my husband and me together. For Milena's faith-based group, it offers a sense of belonging and support in a foreign land.  And for those who connect with their faith in this magazine, it means delicious Tres Leches cake. Enjoy!
---
For the cake:
2 cups flour
1 ½ teaspoons baking powder
½ teaspoon salt
2 cups sugar
9 eggs (separated)
2 teaspoons vanilla
½ cup milk
Milk mixture:
2 cups half and half (or whole milk)
1 14-ounce can sweetened condensed milk
1 12-ounce can evaporated milk
Topping:
2 cups whipping cream
1 cup granulated sugar
1 teaspoon vanilla
jar of maraschino cherries
Preheat oven to 350 degrees. Butter or spray a 9x13-inch baking pan. In a large mixing bowl, combine flour, baking powder and salt and set aside. In a separate mixing bowl, beat egg yolks and sugar on high speed until creamy. Add the milk and vanilla, and then the remaining dry ingredients (small amounts at a time) and blend at a lower speed until creamy. Set aside. In a separate bowl, beat the egg whites until stiff peaks form (2-3 minutes). Gently fold the egg white mixture into the batter until just combined. Pour batter into pan and bake for 40-45 minutes (or until toothpick comes out clean). Remove and let cool.
In a mixing bowl, combine the half and half, condensed milk and evaporated milk. Set aside. With a fork or skewer, pierce top of cake several times. Pour the milk mixture over the cake until it is finished absorbing. Save any remaining mixture for garnish. Refrigerate at least two hours before serving.
Just before serving, beat the whipping cream, sugar and vanilla (in a mixing bowl) until fluffy. Spread over cake. Top each piece off with a maraschino cherry.