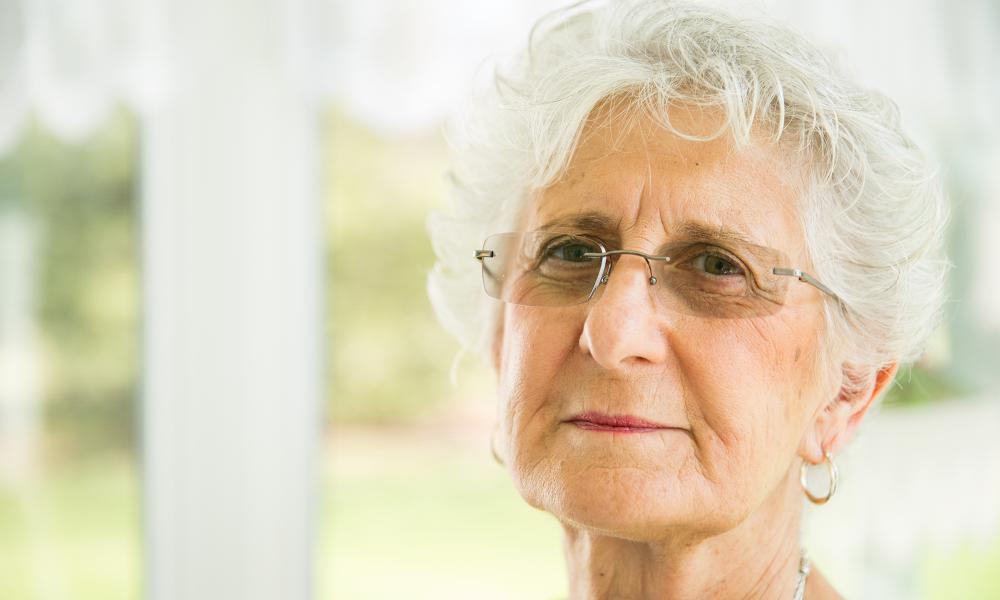 ---
'God put that red house in front of me'
Denise and Flint's St. Pius X parish adopt a house and help a family in need
Denise Williams drives the same stretch of Miller Road every weekday. Dropping off her granddaughter at Flint Powers High School, she turns back on to Miller Road to go to work at St. Pius X Catholic School, and reverses the process at day's end.
"I pass a lot of broken-down houses along the way," she explains. "For some reason, one day I noticed this red house near St. Pius X with its windows broken and doors partially boarded up. It's not much different from the other abandoned houses on that stretch, but something about it woke me up.
"I inquired and found the house was abandoned – probably owned by the Genesee County Land Bank. Built close to the road with a garage full of junk, every day that house drew my attention as I drove by.
"After about a month, when I saw children's toys in that little front yard, I knew something had changed. I kept watch and saw toys moved around and a garbage can out at the street. I am not the kind of person who knocks on doors or walks up to strangers, so I decided to ask Father Robert [Copeland] to send someone over to check on whoever was there.
"Yet I felt like taking action was up to me. So I said 'OK, God. If you want me to stop at this house, you'd better have those people outside. I'm not knocking on their door!' A short time later, rushing to get to adoration, I saw a woman and little children playing in the front yard. They were so close to the road I couldn't overlook them.
"I said, 'OK, God. This is what I asked for.' I turned the car around and pulled into the driveway. I don't know where I found the words, but as soon as I stepped out of my car, I looked at the woman and said, 'You don't know me. My name is Denise Williams, and I've been watching your house. What do you need?' She answered immediately: 'I need running water and a furnace.'
"It was October, and she had four children ages 5 and under. I knew we had to move quickly, so my family started hauling water to them. My daughter drove them to a grocery store, discount bread shop and laundromat. She bought bleach, house spray and even lice killer when the children needed it.
"The mom had bought the house from the Land Bank as is. While it sat empty, thieves ripped out the electric wiring and pipes. The family had been using the sinks and toilets even though they didn't work, because they couldn't afford the improvements the house required.
"I knew they needed more than my family could handle, so I reached out to the St. Pius X Parish community. My ARISE faith-sharing group contributed money and cleaning supplies. Someone donated a furnace, which volunteers installed, along with a water heater and washer and dryer. At Christmas, St. Pius X parishioners filled every need from the giving tree and donated money to fund further improvements. We found a handyman who fixed the water lines to the kitchen and bathrooms so the family could use the facilities
"With the plumbing ready, it was time to get the running water they needed. But when the city reconnected the lines, water came flooding into the house! The water meter had been stripped with everything else, so there was no way to control the flow. A new water meter cost us $500 – almost exactly what I had left from the Christmas contributions.
"Honestly, I have never been so frustrated going to agencies, following leads, jumping through hoops. Now I see what people in need have to go through just to get their basic needs met! It's ridiculous.
"I suspected the mother tried to handle things on her own because she was afraid of losing her children in the system. I talked to Father Robert, and he enrolled her oldest in St. Pius X School. The parish family is helping feed, bringing drinking water to and caring for all the children. Things are happening because St. Pius X Parish has adopted the Red House Project, and made it our own.
"God put that red house in front of me like a blazing light so I had to see it and change course. Now the entire parish is seeing the face of Jesus in this family and responding in love."