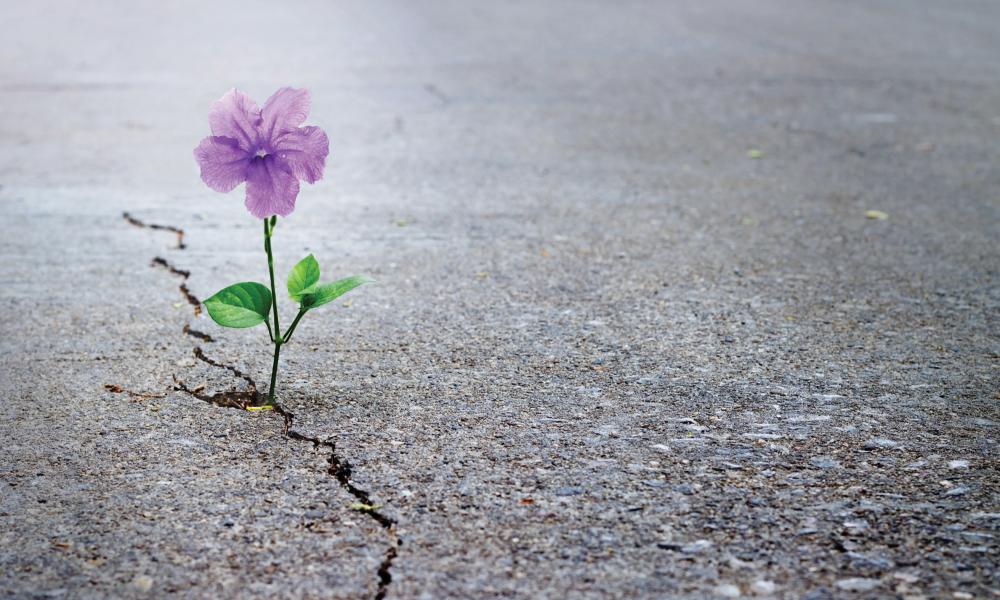 ---
God gives us signs of his love every day
Jesus looked at them and said, "For human beings it is impossible, but not for God. All things are possible for God." (Mk 10:27)
WHEN MY HEART IS TROUBLED I tell myself, "It's okay, God can do anything he wants!" As I watch the events of the world unfold around me and I look at the number of folks hurting and suffering, I find myself repeating that line often. One quick look at the news and it's easy to see why folks are discouraged. No matter how much I'd like to make things better for everyone, I am not a wise or powerful woman who can change any of it. But I can, and will, pray about it and do my best to share God's hope and love and joy in an attempt to keep those in my corner of the world grounded in this important truth that with God all things are possible. God is calling each of us to remember in times of trouble that if we look carefully, he gives us signs of his love and encouragement every day.
As long as God is in charge, the news will never be all bad, so powered by the hope in this verse, I set out to see what good things God was doing, and I was able to fill my eyes, ears and heart with so much "good stuff." All around me I noticed God's signals that assured me it's going to be okay because of his infinite possibilities!
At Mass, I saw the adorable chubby cheeks of a little girl who found her voice. With each happy squeal, I was reminded that babies are God's sign of life. At a restaurant, I saw a family with five little ones who screeched, giggled and wiggled and I smiled because their parents chose life. At the Secretary of State office, I watched as a very patient, kind- hearted three-year-old feed her baby sister dry cereal one piece at a time.
When I stopped for coffee, I noticed a table of men loud with laughter and energy sitting before their open Bibles discussing God's word. At the market, I watched a young man present an elderly lady he didn't know a bouquet of flowers to make her day. In the airport, I saw executives with laptops and spreadsheets begin an important meeting with prayer.
As I looked with eyes wide open, I saw God's goodness and possibilities again and again – sights and sounds that give witness to the"good" in this world. The happy giggles and delightful squeals, and those I witnessed who gathered to pray, visit, laugh and share in each other's lives, that's my signal that as long as we remember the words from Mark's Gospel – we'll be okay. We aren't promised perfection, we are promised hope, mercy and love from the Father who created us. We have to remember that with God, all things won't be perfect but they are most certainly possible!
PRAY: Take some time to sit in prayer and make a list off all the things that trouble you. One-by-one, ask God to handle each item and bring your heart hope and peace, knowing he will take care of them.
STUDY: Read a book, blog or article about the power of God. It's easy to see what's wrong with the world but we need to train our minds and hearts to focus on the amazing power of God's love. Beautiful Hope by Matthew Kelly is a great suggestion if you need a place to begin.
ENGAGE: In your parish and in your community, begin to actively watch for signals of the "good stuff" God is showing you. His signs are simple and they are abundant. Keep your eyes wide open and see what he's doing around you.
SERVE: Make a choice to serve others "good stuff." We need more reminders and actions that mimic the love of Jesus. Hold the door open, give someone the better parking spot, make faces to distract a fussy toddler – just do something good for another person.