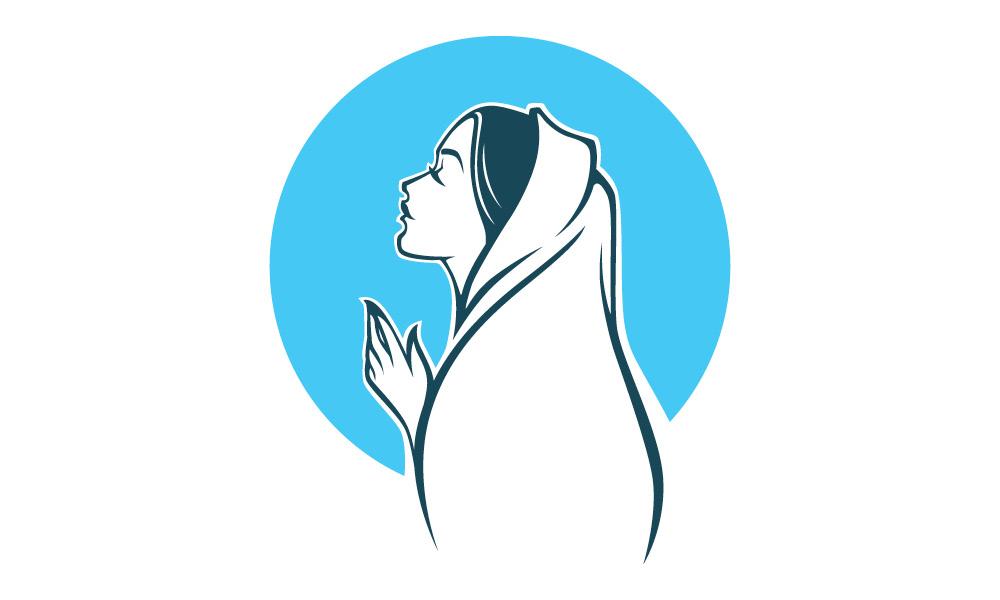 Photo by Getty Images/tachyglossus
---
'Go and fear nothing; I will help you'
The message of our nation's first approved Marian apparition, Our Lady of Good Help
As we remember Mary and commemorate Mothers' Day this month, it is particularly fitting to remember the most encouraging of her messages.

She said, "Go and fear nothing; I will help you" during the last of her three apparitions to a young Belgian immigrant, Adele Brise, in Champion, Wisconsin, in 1859.
Although an accident had left her blind in one eye, Adele could see many things more clearly than most. She was a cheerful, pious young woman who had to give up her dreams of becoming a teaching sister in Europe when her parents decided to pursue a better life overseas. She decided to join them, believing that she would pursue a vocation in the U.S. if it was the Lord's will.
Sadly, this seemed far from the case when she first arrived. Much of her work was domestic in nature, and she often found herself taking grain to a nearby grist mill on behalf of her family. It was during one such journey that she first saw Mary.
Our Blessed Mother was standing between two trees, dressed in a white dress with a yellow sash, her bright hair crowned with a halo of stars. She did not speak.
The encounter made an impression on Adele, and she told her family what she had seen. Unusually for many apparition stories, her family immediately believed her. They had little idea it was Mary, however, and thought it simply might be a soul visiting from purgatory.
The following Sunday, Adele made her usual 10-mile journey to Mass. Our Lady was there once more, watching. 
After the Mass ended, Adele told her parish priest what she had seen. He suggested that she speak to the apparition, asking in the Lord's name who it was and what it wanted of her.
Adele obeyed, as the woman was waiting for her again along the same path. When Adele approached, she saw radiant beams of light that pushed her to her knees as she repeated the priest's question. The answer?
"I am the Queen of Heaven who prays for the conversion of sinners, and I wish you to do the same. You received Holy Communion this morning and that is well. But you must do more. Make a general confession and offer Communion for the conversion of sinners. If they do not convert and do penance, my Son will be obliged to punish them."
As Adele listened to Mary, her friends clamored for information. They couldn't see the apparition, and they were confused. 
But Adele was not. "Kneel," she instructed, telling them they were in the presence of the Blessed Virgin.
As they knelt, Mary spoke again. "Blessed are they that believe without seeing," she said.
Mary then asked Adele why she was not "working in the vineyard of my Son?" She instructed the young girl to teach the children of "this wild country" all they needed to know for salvation.
"But how shall I teach them when I know so little myself?" Adele said.
"Teach them," replied her radiant visitor, "their catechism, how to sign themselves with the sign of the cross and how to approach the sacraments; that is what I wish you to do. Go and fear nothing, I will help you."
Adele spent the rest of her life working in the vineyard of the Lord. She traveled extensively, performing housework in exchange for permission to educate the children who lived there. Ultimately, she led a group of Secular Franciscans known as the Sisters of Good Help, opening a school and remaining in close communion with the mother of God.
Adele's apparition was formally approved in 2010, and a diocesan shrine has been established for pilgrims.