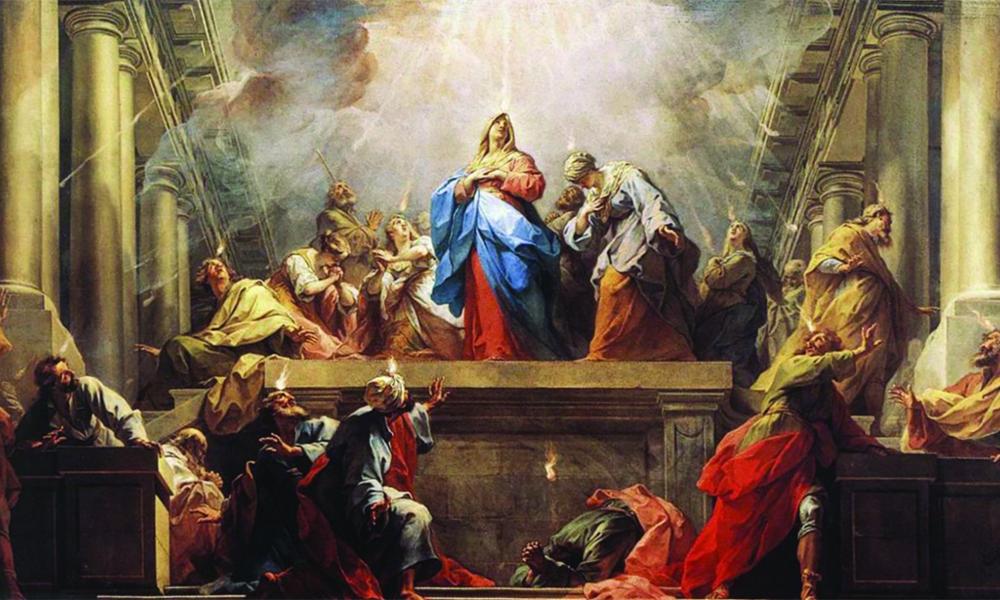 ---
Freely Offer Forgiveness
We recently celebrated the greatest of feasts: Jesus' resurrection from the dead, which makes all life here and hereafter possible, fruitful and everlasting! Actually we celebrate Easter for 50 days – until Pentecost. It is a life-changing feast, not just for Jesus, but for each of us.
On June 8, we celebrate the birthday of the Church – Pentecost. On the first Pentecost after Jesus' death and resurrection, the apostles were gathered in hiding and paralyzed with fear. But Jesus had promised his followers he would not leave them alone. And so, as they huddled in terror, the Holy Spirit came upon them in wind and fire. We are all familiar with the story of them bursting into the streets, speaking in all the languages of their listeners – telling them the Good News of Jesus Christ. But one of the most amazing gifts from that day was the gift of fearlessness – even though the risks had not changed, their hearts were simultaneously at peace and on fire with God's love.
What an amazing gift – and all due to the love and mercy of God! We must reflect on that mercy when we are wronged.
As St. John Paul II taught us in a World Day of Peace message: forgiveness is not the opposite of justice, but is the opposite of resentment and revenge. Justice can be pursued, but it is the opposite of resentment and revenge. When we forgive in our heart, and ask God for the grace not to retaliate in a spirit of resentment, we can pursue legal steps if the occasion justly warrants it. Remember what Jesus taught:
---
"This is my commandment: love one another as I love you ... This I command you: love one another." (Jn 15:12, 17)
---
There is no way around this commandment; the one who loves us beyond price has asked us by the power of his Holy Spirit to love as he loves. It is not an option – it is a command.
As we celebrate this great feast of Pentecost, reflect on the love and mercy of the Lord who gave his only Son for us, and then blessed us with the gift of the Holy Spirit. God loves us beyond price and will forgive our sins when we ask for it; in turn we are to extend that same mercy to all who offend us.
---
Spiritual Exercise
We must meet two challenges in order to reflect on God's mercy in our own lives. First, we need to recognize that we stand in need day by day of the mercy of God; if God didn't forgive our sin there would be no eternal life for any of us. But God does forgive when we admit our need.
The second challenge is based on Jesus' command: Love one another as I have loved you! When God forgives, it is done, finished. He doesn't withhold himself from us. If we refuse to forgive another, we withhold from them what God has so freely given us. We become a hypocrite of the worst kind! Read Matthew 18:23-35.
Sister Ann Shields is a renowned author and a member of the Servants of God's Love. Questions can be addressed to Sister Ann Shields, Renewal Ministries, 230 Collingwood, Suite 240, Ann Arbor, MI 48103. You can order her new book, More of the Holy Spirit, for $12 at www.renewalministries.net.