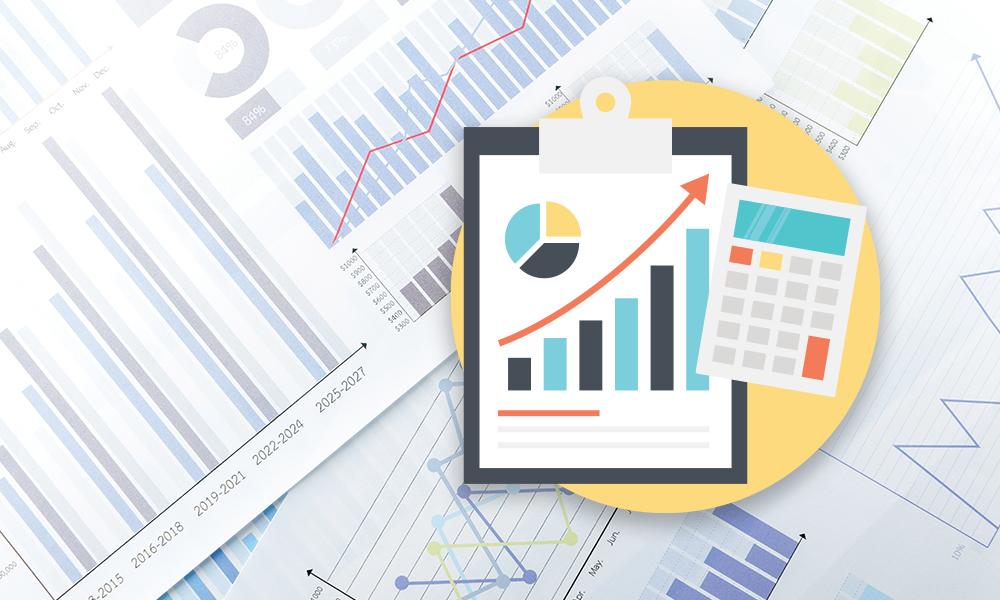 ---
Financial Report of the Diocese of Joliet
I hope this article finds you and your families in good health. This past fiscal year found us operating in unprecedented times at the Diocese of Joliet, our parishes and in the Catholic Church across the country. First, all Mass and group ministry activities were completely shut down because of COVID-19. This shutdown was very unfortunate because we were unable to attend liturgy or receive the sacraments. Like me, I know you long to be together with others at the celebration of Mass.
After three months of being shut down, we were slowly allowed to re-open our parishes. The re-opening has been quite a process, with many requirements and tasks to be completed, all aimed at keeping everyone safe and healthy. I want to thank the pastors, parish staff, as well as the many volunteers who have worked so diligently to follow the guidelines provided by the diocese. Many of you have started to return to your parishes to celebrate Mass with your fellow parishioners. If you have not returned yet, I hope that you will be able to find your way back soon, especially with the beginning of the vaccine rollout. Until that time comes, please continue to watch one of the many Sunday Masses that are available online within our diocese. I want to thank you for your continued support of your pastors and parishes during these difficult times. Working together, we will get through these challenges.
INTRODUCTION:
The mission of the Finance and Administration Office is to administer faithfully the temporal goods entrusted to the Diocese of Joliet, exercising prudence in all decisions related to financial and administrative operations. The office consists of a small, dedicated team of motivated professionals, who efficiently and effectively service the needs of the diocese, and assists its parishes, schools, agencies, and affiliates in making sound and fiscally responsible decisions.
The office is committed to the highest standards of integrity and accountability. It is responsible for ensuring that financial policies and procedures are adhered to, internal controls are in place and operating to safeguard assets, and that all financial activities and transactions are properly accounted for. Important standards that guide our efforts include:
TRANSPARENCY: The results of our operations are transparent and open to our parishioners, our employees, and the public. Our annual diocesan audited financial results are always available on our website here: www.dioceseofjoliet.org. Once again, this year we received a "clean" audit opinion for all the various audits of the diocese. Additionally, each year we make this financial report available in Christ is our Hope magazine, providing further details and insights into our financial results.
We are pleased to share that the Diocese of Joliet once again ranked in the "top-10 dioceses" of the much-respected Voice of the Faithful (VOTF) nationwide study of diocesan financial transparency practices and  policies. The VOTF study reviewed the financial transparency and accountability of the 177 arch/dioceses in the United States by analyzing their transparency practices, policies and reporting. On a scale of 0-100, the Diocese of Joliet received a score of 99 (99 percent) in their 2020 report on our efforts toward financial transparency. We are proud of this score and our ranking among all the dioceses.
FINANCIAL SUSTAINABILITY: The diocese works with a number of lay financial advisory boards, councils, and committees to ensure that operations are efficient and effective and that we are carefully planning for the future. These boards review all financial activities, budgets, and reports of the diocese and approve the audited financial statements. We value the professional collaboration, guidance, and advice we receive, and we work hard to be prudent stewards of diocesan resources, striking a proper balance between the long and short-term.
SUPPORT: All finance and ministry employees recognize the importance of the work they do. They are committed to giving their best efforts to support the 125 parishes and missions, 52 schools, and the more than 560,000 Catholics in the Diocese of Joliet. Centralized support is available in accounting, finance, legal, human resources, and employee benefits, building and grounds, IT, development, parish consulting/auditing, and operational support. These centralized services save the parishes and schools a great deal of time and money, making it easier for the pastor and his staff to pursue their important ministry work.
RESULTS: The many ministries and services provided by the diocese impact people of all ages, circumstances, and walks of life. We know that we must maintain a strong financial operation to support the work of the many ministries, including providing food to the hungry and shelter to the homeless; funding vital educational support for our seminarians; ensuring resources are available to oversee our Catholic schools and religious education programs; and the many spiritual and charitable works  performed through the 30 ministries of the Diocese of Joliet. The employees who support the ministries also recognize the importance of their work and strive to make a difference in people's lives each day.
---
Diocese of Joliet Financial Report
Should you have any comments or questions, please contact Brian Schroeder, Chief Financial Officer, at the Diocese of Joliet, 16555 Weber Road, Crest Hill, IL 60403; by telephone at 815-221-6100; or by e-mail at bschroeder@dioceseofjoliet.org.