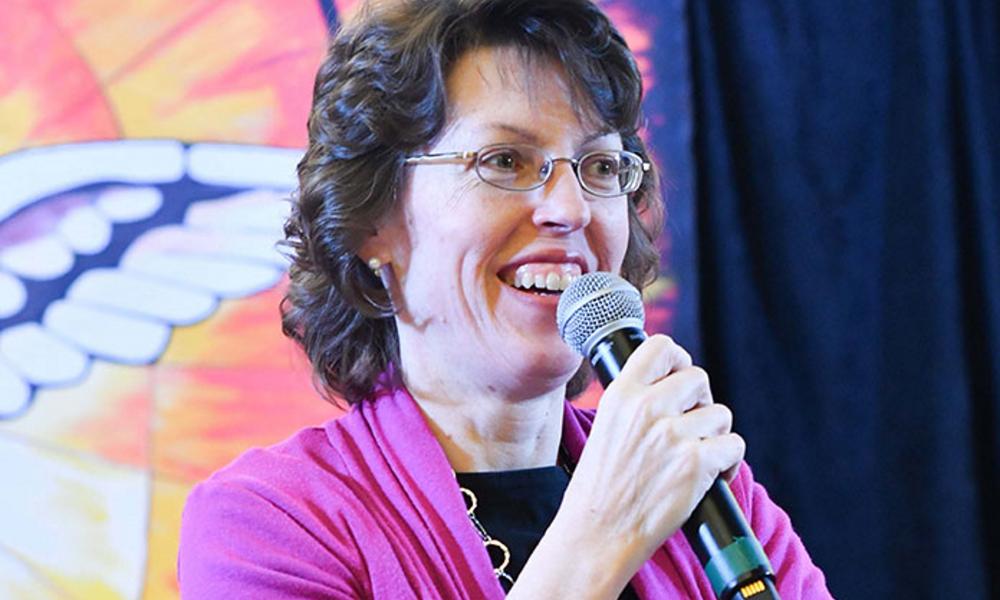 ---
Dr. Mary Healy - First female member of Pontifical Biblical Commission from Diocese of Lansing
Q: How is your faith the foundation of your role as a member of a pontifical commission?
A: We have the immense privilege of working together to interpret Scripture, and the only way to do that adequately is by faith – believing, loving and living by God's word. Faith is the key that unlocks the truth revealed in Scripture. Often in the last half-century, the Bible has been studied apart from a perspective of faith, as if it were merely an ancient document like any other. But thankfully, that is changing. In my work on the Pontifical Biblical Commission, I try to remain conscious that our goal is not just to offer the Church the best possible scholarship, but to interpret Scripture in a way that strengthens faith and draws people into a deeper relationship with Jesus. 
Q: Is there a person who inspired you along the way?
A: Yes, Fr. Francis Martin, a brilliant New Testament scholar and chaplain of the community I belonged to, Mother of God Community in Maryland. I first took a Scripture course with him in 1987, and I was overwhelmed by the amazing power of the word of God when it is read in the light of the Holy Spirit. Fr. Francis was famous for preaching in a way that hit you between the eyes, and I had the privilege of many years of homilies, teachings and academic courses as well as friendship with him.
Q: Tell us a defining moment in your ministry.
A: Well, ironically the first thing that comes to mind is a talk that I gave to an audience of lay people shortly after receiving my doctorate. Afterward an elderly gentleman, who was a bit of a curmudgeon, came up to me with the compliment, "You talked for way too long. And practically everything you said went over my head." Ouch! But truly one who gives an accurate criticism does you a favor. Through this experience and others like it, I learned how important it is to preach and teach in a way that reaches the hearts of the audience and addresses their real-life concerns, as opposed to simply trying to convey information.
Q: What would you tell your younger self about not giving up on achieving your goals?
A: During my first semester in Rome studying for a doctorate in biblical theology, I struggled with a medical condition that increasingly hindered my ability to study. Several doctors had been unable to discover the cause. This trial brought me to the point of having to completely let go of my dream of being a biblical scholar. I had actually bought tickets to fly home before the semester ended, when out of the blue I was suddenly able to get an accurate diagnosis that resolved the issue. I knew the Lord had allowed all this to bring me to that point of surrendering my future into his hands, so that it would not be my will or my goal that I was accomplishing, but his. So my advice would be, seek for God's plan for your life, and keep surrendering all to him!
The Pontifical Biblical Commission is an advisory body serving the Congregation of the Doctrine of the Faith. The commission meets once a year for one week to discuss a particular topic, and then produces a document on it. Topics include interpretation of the Bible, and unity and diversity in the Church.