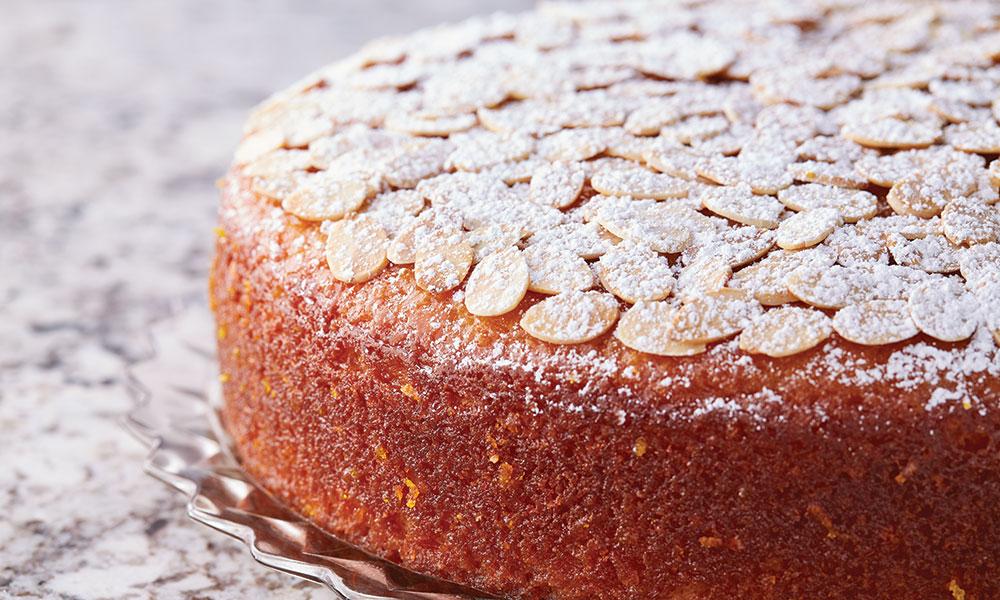 ---
Dove Cake for Pentecost
As the Easter season comes to a close, we will commemorate the coming of the Holy Spirit on Pentecost Sunday. Relative to the other more prominent and "popular" Christian holidays, Pentecost often gets overlooked. But it's actually a very important day for our Catholic faith.
Pentecost is not only one of the oldest feasts in the Church, it is also considered to be the birthday of the Church, since the Holy Spirit descended upon the apostles, allowing them to go forth and spread the Good News. Acts 2:2-4 recounts the event of the first Pentecost that took place in the Upper Room when Christ appeared to the Blessed Mother and apostles after his resurrection:
"When the time for Pentecost was fulfilled, they were all in one place together. And suddenly there came from the sky a noise like a strong driving wind, and it filled the entire house in which they were. Then there appeared to them tongues as of fire, which parted and came to rest on each one of them. And they were all filled with the Holy Spirit and began to speak in different tongues, as the Spirit enabled them to proclaim."
It was this event in which Christ's mission was completed, and that marked the beginning of the Church's mission to the world.
This Pentecost-themed dessert is a French Provencal almond cake called le colombier (dove) that is traditionally made for the feast of Pentecost (la Pentecôte) in southern France. There appear to be many variations of this French pastry, so my son and I did some experimenting in the kitchen and baked one to our liking. So I guess you could say that it is a le colombier-inspired dessert.
It is always exciting to try a new recipe in the kitchen. And it's even better when the food is seasonally, thematically or religiously appropriate to the time it is served.
---
Michelle DiFranco is a designer and the busy mom of three children.
Gâteau colombier de Pentecôte
Cake
1¼ cups granulated sugar
¾ cup plain yogurt
¾ cup vegetable oil
4  large eggs
½ teaspoon almond extract
2½ teaspoons vanilla extract
1½ cups flour
¾ cup almond flour
1 tablespoon baking powder
½ teaspoon salt
½ cup chopped candied orange peel (optional)
Orange glaze
¼ cup orange juice
1½ teaspoons vanilla extract
2 teaspoons finely grated orange zest
1 cup powdered sugar plus more for dusting
½ cup sliced almonds (lightly toasted)
Directions:
Preheat the oven to 350˚ Grease a 9-inch round cake pan with baking spray and line bottom with parchment paper.
In a large bowl, whisk the sugar, yogurt, oil, eggs and extracts until smooth. Add the flour, almond flour, baking powder and salt. Stir to combine and then fold in orange pieces (if using) – do not overmix.
Pour batter into prepared pan and place in oven. Set timer for 35 minutes.
While cake is baking, make the orange glaze: In a small bowl, whisk the orange juice, vanilla extract, orange zest and powdered sugar until combined.
Check on the cake after 35 minutes. If the edge of the cake is looking dark and center is undercooked, cover outside with foil.
Baking time is roughly 35-45 minutes or until the cake feels springy and a toothpick comes out clean. Do not overbake. Allow cake to cool slightly then turn upside down out of the pan onto serving plate. While still warm, spread the glaze all over the cake (the cake will absorb most of it).
While cake is wet, sprinkle toasted almonds over top and then dust with remaining confectioners' sugar before serving. To add a Pentecost element to the cake, cut out a shape of a dove and place it in the middle of the cake before dusting (as shown in picture).