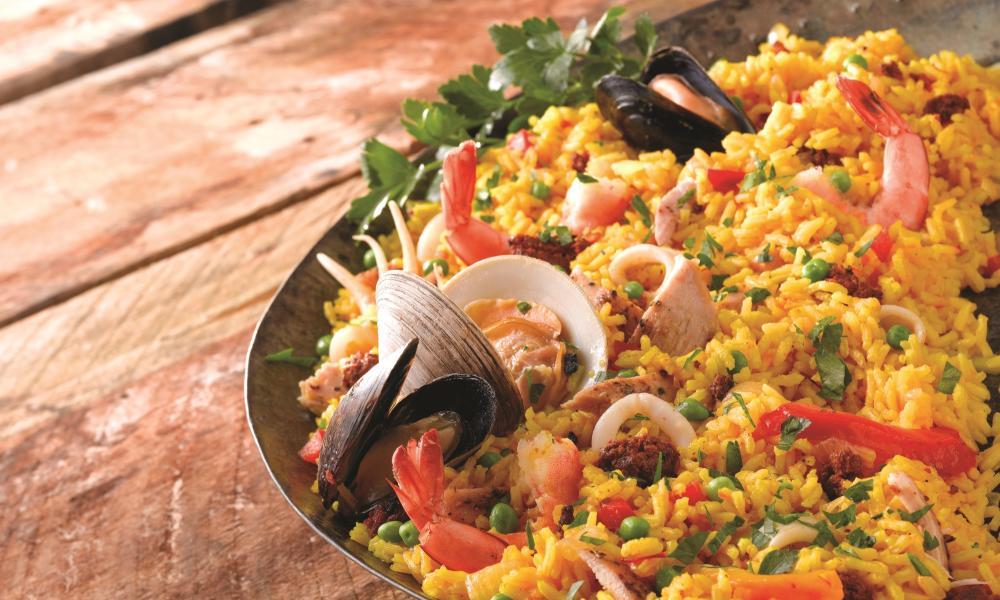 ---
The Dish on Working Together
As a wife and mom, I find that sacrifice can be broken down into two categories. The first is the kind that is solely for the benefit of your spouse. Whether large or small, it is very selfless. Like when I forfeit the TV remote so he can change from HGTV, which I love, to People Caught On Tape Hurting Themselves By Doing Stupid Things or whatever it's called, which he loves. Or, conversely, when he forgoes guy-time with his friend whom he hasn't seen in months to help me with a project that I know he wishes I had not begun.
The second is the kind that spouses do together for the benefit of the home, the kids or another person. These collaborative sacrifices can become great blessings in disguise, since they seem to reinforce and bolster the bonds of marriage as well as deepen our relationship with Christ. They give us (as a couple) a common purpose, so we, in turn, learn to become mutually dependent and supportive toward each other for a common goal. Examples might include relinquishing a precious Saturday to visit an ill or elderly acquaintance together. Or something we're going to be doing in the near future, getting rid of our cable TV, so our children aren't exposed to inappropriate programming and racy ads.
Another example of the collaborative type happens at dinnertime. Don't get me wrong, my husband and I love to cook. But there is a big difference between fun, creative and leisurely experimentation in the kitchen, and the mundane food preparation that happens on a routine basis for the family.
I'll be frank: it can be a chore, and, thus, a small sacrifice made for their benefit. But when we work together in the kitchen, the burden of the job becomes a common goal and challenge.
We operate like true partners.
Of all the meals my husband and I cook together, few have been as demanding, and rewarding, as paella. Paella is a Spanish rice dish that includes a lot of ingredients and preparation. I will be forthcoming in saying that it is one of the more involved recipes I've shared in this magazine. But it is totally worth the effort, as it results in a delicious combination of complex flavors and textures. Guests love it and our children devour it. And the sacrifice it demands (work, extra time and some cleanup) is as rewarding to us as the taste of the finished product.
My husband and I find that sacrificing for each other has long-term benefits. But sacrificing together for the benefit of others offers some immediate gratification. I encourage you to try this incredible dish sometime. And if you can tackle its preparation with your spouse or a family member for others to enjoy, it can be a labor of love that will benefit your relationship, as well as your palates. Enjoy!
---
Spanish paella
4-6 skinless chicken thighs, seasoned with salt and pepper
2  chorizo sausages, cut into 1-inch pieces
1 pound raw, peeled shrimp
½ pound raw sea scallops or chopped calamari
10-12 little neck clams or mussels (in the shell), scrubbed
1 (15-ounce) can diced tomatoes, drained
2-3 red, yellow, orange or green bell peppers, sliced into strips
½ cup frozen peas, thawed
1 medium to large onion, chopped
5-6 cloves minced garlic, pinch of crushed red pepper (or more for added heat)
1 teaspoon Spanish saffron
4 cups chicken stock or broth
2-3 tablespoons extra virgin olive oil
2   cups white rice salt and pepper to taste
½  cup chopped parsley lemon wedges for serving
Directions:
In a paella pan (or large sauté pan or wok), heat 1 tablespoon olive oil over medium-high heat. Sauté the chorizo and chicken until browned. Remove and set aside for later.
In the same pan, add 1-2 tablespoons (more) oil and sauté peppers, onions and parsley for 5-6 minutes (on medium-high heat). Add tomatoes and cook until peppers are tender and onions slightly caramelize. Fold in the rice, crushed red pepper and garlic, and stir until the grains are well coated. Add the chicken stock and saffron. Give mixture a quick stir and bring to boil. Simmer for 15-20 minutes, carefully moving pan around until the rice absorbs most of the liquid. Add the chorizo and chicken. Add clams, followed by shrimp and scallops (in that order/waiting about a minute between each ingredient). At this point, you can cover and cook for an additional 8-10 minutes or when the clams (or mussels) have opened. Gently fold in peas and continue to simmer until rice looks fluffy and moist. Serve with lemon wedges and a garnish of parsley.