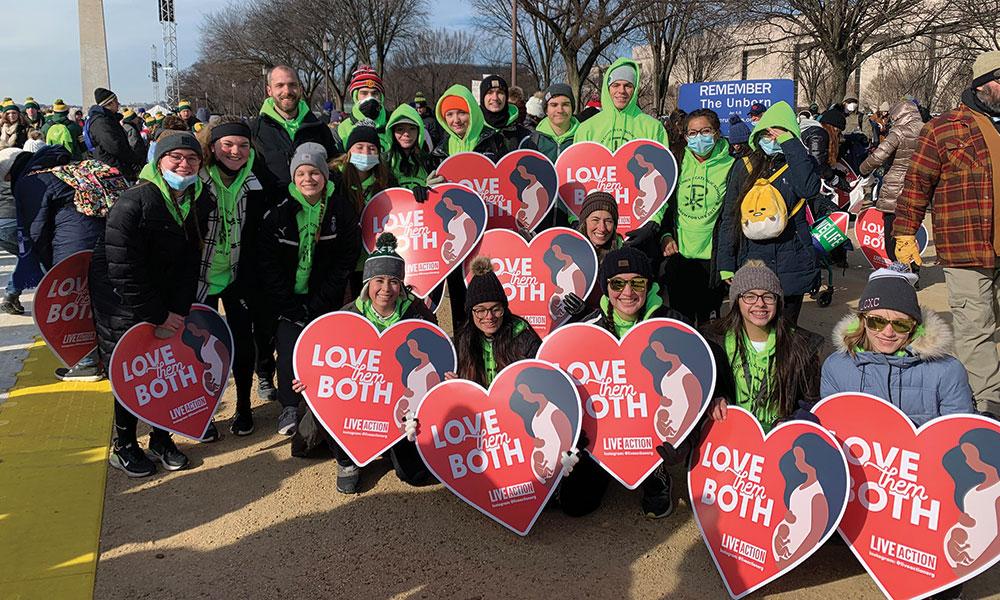 ---
Diocese of Lansing Catholics March for Life in Lansing...
Catholics from across the Diocese of Lansing gathered at the Michigan State Capitol in Lansing on Jan. 19. Father John Fain, pastor of St. Therese Parish in Lansing, led the group in praying that 2022 is the final year the group will assemble to mourn the anniversary of the 1973 U.S. Supreme Court decision that legalized abortion across the United States.
… and Washington, D.C.
Fifteen Lumen Christi Catholic School students and their chaperones joined the thousands who marched for life in Washington, D.C., on Jan. 21. The group visited the Bible Museum and attended Mass at a local parish to pray with the D.C. Catholic community before returning home.