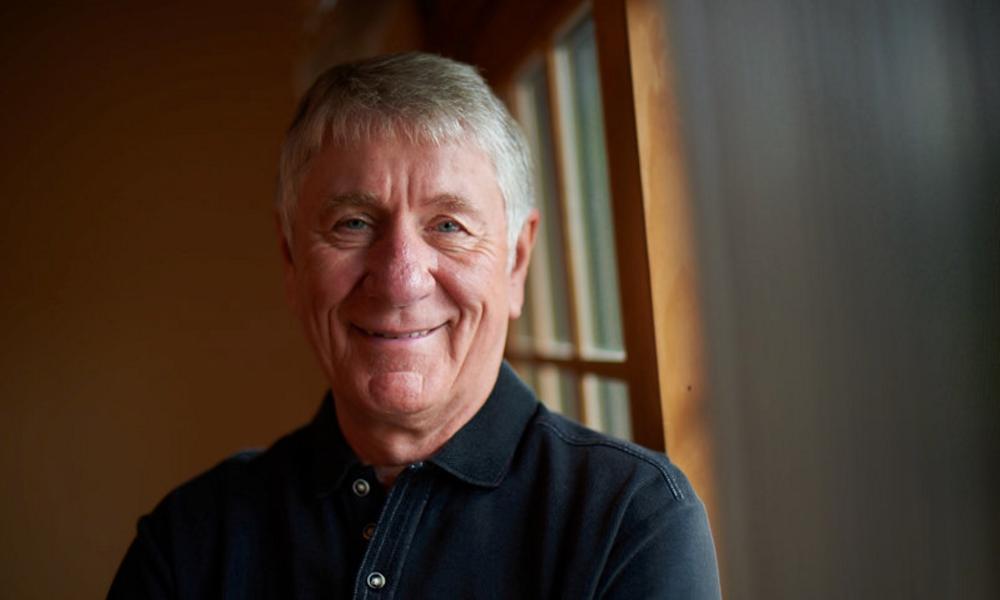 ---
Choosing LIFE, thanks to Tim and the Ultrasound Initiative
Tim Donovan was untouched by unplanned pregnancy until December 2011, when the Holy Spirit inspired him to make an unexpected trip to Brighton. Instead of making his normal sales calls, Tim visited the Pregnancy Help Clinic (PHC) to see if the Knights of Columbus could assist the clinic financially.
In 2009, the Knights of Columbus Supreme Council launched a matching fund program to assist pro-life pregnancy centers in purchasing ultrasound equipment. Tim was district deputy, and the reason for his trip to Brighton that wintry day was to introduce himself to the staff.
A visit he thought would take 20 minutes ended up lasting three hours. During his visit, Tim's already strong pro-life stance intensified, and the seed of the Livingston County Ultrasound Initiative (LCUI) was planted.
His conversation with Executive Director Joan Hutchinson and Assistant Director Ann O'Reilly opened Tim's eyes to the powerful ministry of PHC and other pro-life pregnancy centers. Their stories of women who didn't understand or were afraid of the life they carried touched Tim's heart.
He thought of his family, especially his grandchildren, and how important choosing life is for him as a Catholic and family man. Tim wanted women to have support and guidance to make an informed choice about their unplanned pregnancies, and choose life.
"The Holy Spirit is what inspired me," Tim says. "I just happened to take a drive down to Brighton. I didn't have any specific reason other than to introduce myself and offer assistance. I was completely humbled to the point where I thought, 'I have to do something.'"
Joan and Ann told Tim they were not currently in need of any assistance. Then, on Dec. 12, the clinic's ultrasound machine stopped working.
"They needed new equipment," says Tim. "My brain started to tick a little bit."
Joan and Ann traveled with Tim to different councils in the vicariate to explain the ministry of PHC. "These guys could listen to me all day long and just blow me off, but when they hear from the people doing the work, it sticks in their head," says Tim. "The staff of PHC live, eat and breathe this ministry every day."
The LCUI gathered couples from each parish and every council in the Livingston County vicariate, and worked together to raise money for the new ultrasound machine.
"In January 2012, approvals were sent from the Supreme Council to begin raising funds for a new 3-D ultrasound machine for PHC in Brighton," Tim says. "Gathering one to two couples from each parish in Livingston County was the beginning stage in the formation of the initiative. In less than three months, and with the help of many, we were able to raise $20,000 and place the new GE Logic P5 3D-4D ultrasound machine at PHC in April 2012. The center went from having 12 saves a year to 56 lives that are confirmed saves. "The new machine is making a difference," Tim adds. "When the mother looks at a 3D image, she can see it's a life inside her."
Once the LCUI's goal was reached, Tim wanted the group to continue and assist other pro-life pregnancy centers around the state. He used his sales background to keep the members motivated and interested.
"When you start things off, everybody's excited," Tim says. "We have to keep supporting these people. As long as we can continue to save lives, isn't that what we are about as Catholics?"
Tim knows who put him in Brighton that day in December, and who has guided the LCUI.
"It took the Holy Spirit being active in my life to get this going in Livingston County," he says. "Nothing was planned that day. That's what made it special. Not only was it my faith that got me there that day, but I wouldn't be able to do half of this work without my wife, Cindy. She has been there every step of the way. I wouldn't have been able to be as effective without her support. I just can't thank her enough for that."
He also is thankful for all the LCUI committee members who have banded together to make choosing life an easier decision for women facing an unplanned pregnancy, especially the work done by Joan and Ann and all those who work in pro-life pregnancy centers around the state.
The LCUI is happy to accept applications for assistance from all over Michigan. Centers in Brighton, Detroit, Farmington Hills and Oxford have received financial support from the initiative.
"Our success is about the cause," Tim says. "That, and the couples from each parish who are part of the LCUI committee have gotten us to where we are today. Remember, 'For with God all things are possible.'''