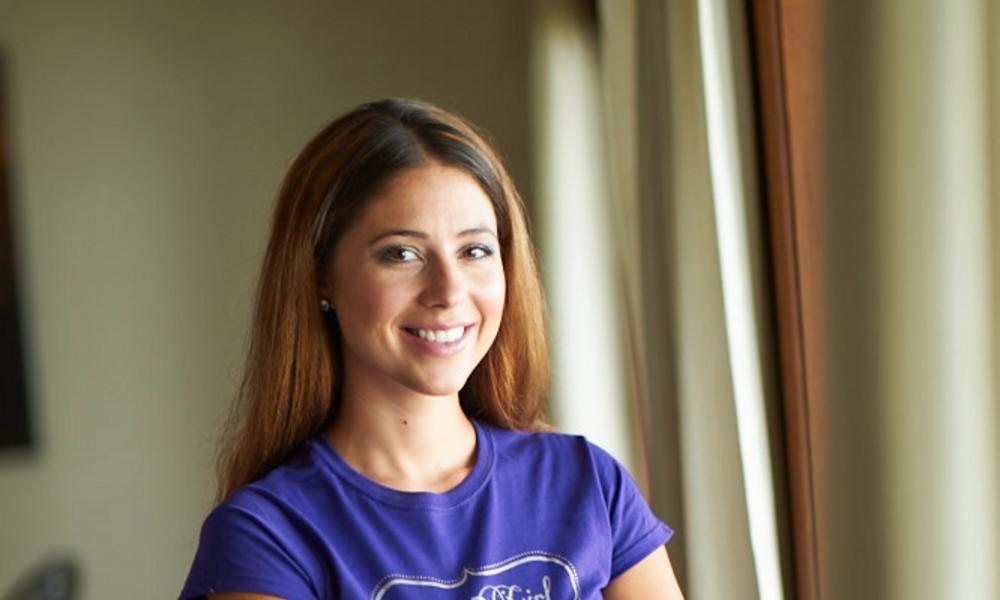 ---
Chelsea Gheesling is bringing Good Girls back
"Even in high school, people called me a goody-goody," Chelsea Gheesling recalls. "But I didn't mind it. I was proud to be known as a 'good girl.' I had a great high school experience – I was involved in activities, on the dance team and cheerleading, and I had friends and was social; though I wasn't perfect, I didn't stray from my values."
These days, Chelsea knows that tween and teen girls often face the challenge of being good versus being "cool."
As the founder of the Good Girl Comeback, a motivational speaking ministry, Chelsea spends her time talking with and inspiring young women to resist the pressure to be the "cool girl" the "mean girl" or the "party girl," and instead embrace their identities as good girls who maintain their innocence and purity – even while relishing the fun of their teenage years.
"I've watched girls absorb the cultural messages about what's cool, sexy and fashion-forward, but I've witnessed an amazing thing as well – when they hear the counter-cultural message about being good girls, they are so attracted to it. They love the message of respecting themselves and challenging others to respect them too. And they are excited about preserving their modesty and purity," Chelsea says.
The Good Girl Comeback offers full-day conferences for girls across Michigan, alternating each month between gatherings for middle school girls and high schoolers. While Chelsea leads the young women, their mothers listen to a talk by a fellow mom, Cindi Carter, on cultural issues and trends that parents should know.
The conferences, which are also offered on-site for schools and parishes, focus on six topics that concern adolescent girls in today's challenging culture: Faith, modesty, dating, purity, friendship and confidence. "I adopt a theme for the year," Chelsea explains. "This year, it's 'How to make Good Girl decisions.' Last year's was 'Define your Good Girl self.' But no matter what the theme, we discuss those six areas where girls must navigate the culture and their own lives."
In the nearly three years since launching Good Girl Comeback as a full-time ministry, Chelsea has met and spoken to thousands of girls. She is gratified by their enthusiasm and commitment to adopting the good girl lifestyle.
"Sometimes I feel silly talking about the fact that I was the homecoming queen ten years ago, but I know it's important to the girls. I talk about those kinds of things because I know they will be attractive to them and then I can bring them along to things that are so much deeper," she says.
"I talk about my whole lifestyle: the promise ring I put on at 13, the fact that I didn't have sex until my wedding night, the choices I make about how to dress and how to be attractive. A lot of people are very vocal about their life decisions, but those choices aren't always the moral ones. I'm okay with being vocal about my choices, too."
"People often say it just can't be. You can't be a good girl in this day and age. But I'm here to say you can, and it's the better way. It makes you so much happier."
Good Girl Comeback is a program empowering teens to see the goodness in themselves. For more information, please visit www.goodgirlcomeback.com