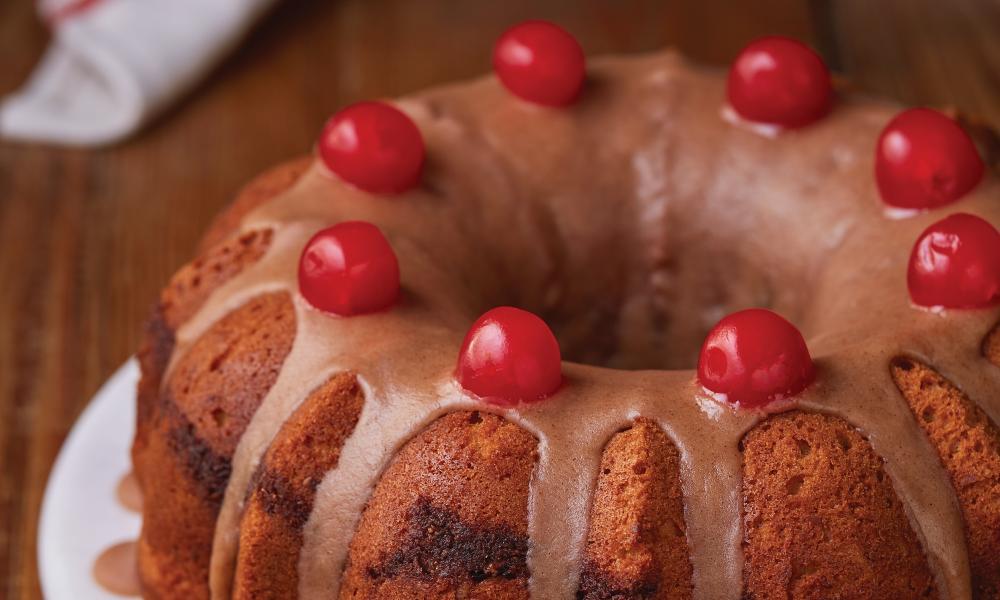 ---
A Cake Fit for a King
The crown remains the most classic symbol of a king. And many kings of old believed in the adage, "The greater the king, the fancier the crown." But of course, history has proven that correlation doesn't hold up. The greatest king of all wore a crown made of simple woven thorns.
Elvis Presley, famously referred to as "the king of rock and roll," once said, "I am not the King. Jesus Christ is the King. I'm just an entertainer." That's a pretty reverential statement coming from one of the biggest cultural icons of the 20th century! Wouldn't it be nice if every prominent and famous musician, actor and politician espoused this same view?
In the early 1920s following World War I, Pope Pius XI was alarmed to see rising dictatorships and nations asserting that Christ and his Church had "no place in private affairs or politics." In response to this growing secularism and opposition, he authored an encyclical in 1925, Quas Primas, where he instituted the feast of Christ the King.
Originally set for the Sunday before the feast of All Saints, it was put in place to encourage nations to both privately and publicly recognize Christ as their King. In his encyclical, Pope Pius XI states, "When once men recognize, both in private and in public life, that Christ is King, society will at last receive the great blessings of real liberty, well-ordered discipline, peace and harmony."
The feast was later revised by Pope St. Paul VI, and the Solemnity of Our Lord Jesus Christ King of the Universe is now the last Sunday before Advent, and marks the culmination of the liturgical year. In fitting with his reverence for Christ as the true King of the Universe, Pope St. Paul VI also relinquished his jewel-covered ceremonial crown (papal tiara) in a symbolic gesture that has been followed by each successive pope.
Christ's relationship with humanity can seem complex at times. He is simultaneously defined as our "brother," our "Savior" and our "friend." But above all, we must remember he is our Lord and our King, and indeed the King of all creation and glory. I think it is best to let the symbol of the crown remind us of him, above all else.
---
Cinnamon Pecan Crown Cake
(Serves 12)
Ingredients:
3 cups all-purpose flour
1 tablespoon baking powder
2 teaspoons baking soda
¼ teaspoon salt
1 cup butter (softened)
4 large eggs
2 cups white sugar
1 ½ teaspoons vanilla extract
2 cups sour cream
½ cup brown sugar
1 tablespoon plus 1 teaspoon ground cinnamon
½ cup chopped pecans
Brown butter icing
4 tablespoons butter
1 teaspoon cinnamon
1 cup powdered sugar
2 tablespoons milk
1 teaspoon vanilla extract
Maraschino cherries (halved)
Preheat oven to 350°. In a mixing bowl, combine flour, baking soda, baking powder, teaspoon of cinnamon and salt. Set aside. In a separate large bowl, cream butter and white sugar. Add eggs, one at a time, beating for 30-40 seconds after each one. Add vanilla and sour cream. Slowly add the dry ingredients and mix until just combined.
Pour half of the batter into a greased bundt or 10-inch tube pan. In a separate bowl, combine pecans, brown sugar and tablespoon of cinnamon. Sprinkle pecan mixture over batter in pan. Add remaining cake batter and bake for 50-65 minutes or until a toothpick (inserted in the center) comes out clean. Note: If using a bundt pan, it may take longer. Cool for 10 minutes and then gently remove from pan onto a serving plate.
For the icing: In a saucepan, melt butter and then add the cinnamon. Whisk until butter starts to slightly brown. Add vanilla and then powdered sugar. Whisk in milk and pour over cooled cake. Top off with maraschino cherries (to resemble jewels on a crown).