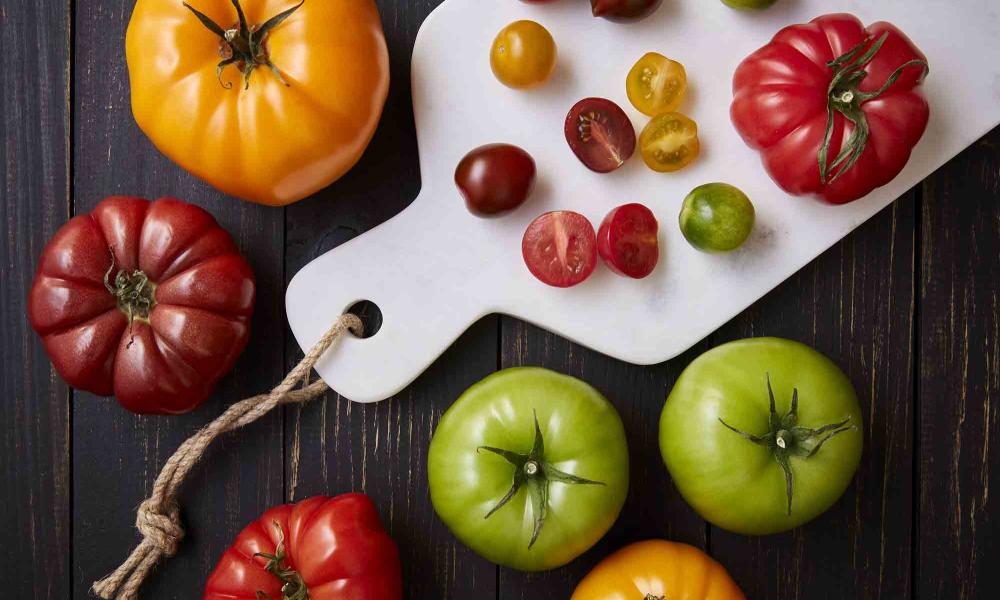 ---
Blessed Fruit on the Feast of the Assumption
Whether planting a Mary Garden or participating in a May crowning, I've become familiar with many customs that honor Our Lady during the spring season. I have always tended to think of May as the "best opportunity" to show our devotion to her. But of course, her earthly and heavenly presence are timeless and marked throughout the Church calendar. An age-old tradition I recently read about illustrates just that.
One of the oldest traditions honoring Our Lady is the blessing of herbs and first fruits on the Feast of the Assumption, which is August 15. This custom, which coincided with harvest time, arose from Germanic countries in the earliest centuries; it was an opportunity to give thanks and glory to God for the bountiful harvest.
"In the Germanic countries, the custom of blessing herbs is associated with 15 August. This ancient use came to be associated with the Blessed Virgin Mary, in part because of the biblical images applied to her such as vine, lavender, cypress and lily, partly from seeing her in terms of a sweet smelling flower because of her virtue, and most of all because of Isaiah 11:1, and his reference to the 'shoot springing from the side of Jesse,' which would bear the blessed fruit of Jesus." (Directory on Popular Piety and Liturgy)
Pope Emeritus Benedict XVI described the Blessed Mother as "indeed the first fruit of the new humanity …."
Learning about this blessing of the herbs and first fruits made me think about our own vegetable garden and our statue of Mary in our yard which happens to be facing it. Of course, I don't think the statue facing the garden will help bless us with an abundance of ripe tomatoes and fresh herbs – it doesn't work that way. But to whatever extent that image of Our Lady may cause us to pause in gratitude as we gleefully bring our fresh crop from the garden each August, I am pleased to find myself reminded of God's providence.
So, as we gather our tomatoes and herbs from the garden or grocery store, we should all benefit from what these early Christians practiced centuries ago, which is to ask for his blessings, through Our Lady, who is only so eager give us her most blessed fruit!