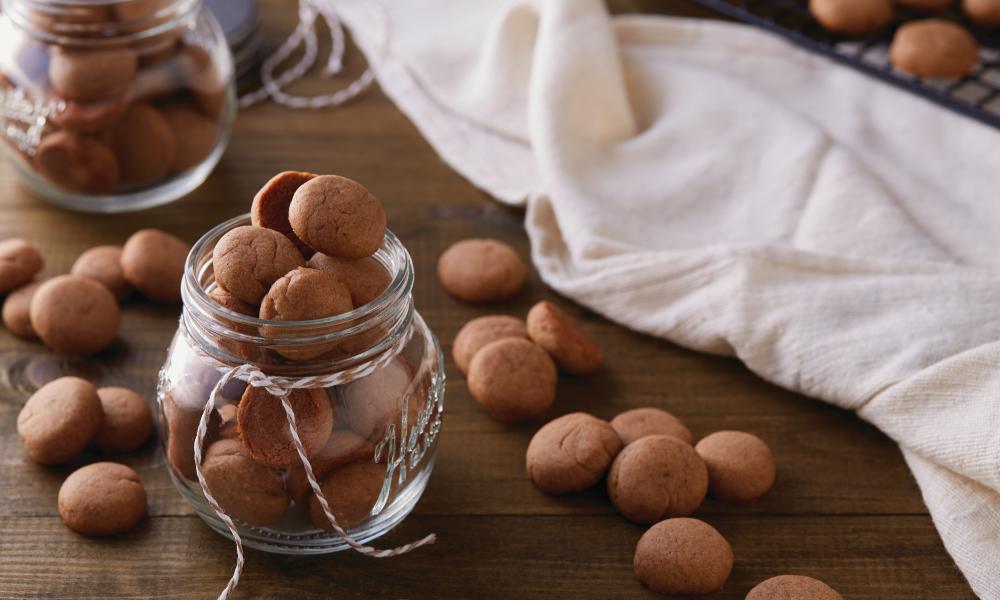 ---
A bite-sized feast for Advent
So here we are. It's almost Advent. Christmas approaches. And once again, it's Santa versus Jesus. Sadly, because of our culture of commercialism, Santa (representing all the secular manifestations of the holiday) overshadows the true Christian essence of the weeks leading up to the 25th of December, which concerns the arrival of our Savior, Jesus Christ.
But it wasn't always that way. As we focus on preparing our hearts and minds for the great feast of Christmas, we must remember that our beloved St. Nicholas, who is the basis for the popular cultural icon Santa, deserves to be celebrated during Advent. But we need a proper understanding and appreciation for who this Saint really is, and why he surfaces on the Christian calendar this time of the year.
St. Nicholas is an Advent saint since his feast falls after the start of the holy season on December 6. Some may feel that this quiet time of anticipation for our Savior is not yet the time for celebration. But focusing on the life of holy saints like Nicholas does help us in our Advent waiting, since their very lives are beautiful examples of how to prepare for the coming of our Lord in our own lives!
Although there isn't a lot of information on the life of St. Nicholas, we know he was a man of holiness, compassion and generosity (for the poor). He dedicated his life to God at a young age and later became bishop of Myra in the province of Lycia during the fourth century. Over time, Saint Nicholas' legacy became present throughout much of Europe. Even after the Protestant reformation when recognizing saints was discouraged, he maintained popularity, especially in the Netherlands. The Dutch immigrants eventually brought the legend and traditions of celebrating the feast of St. Nicholas (nickname, Sinterklaas) here to the United States.
One tradition which harkened to the saint's generous nature had children put out their shoes the night before his feast day. The young ones would wake up to find small gifts and treats placed inside by the saint himself. Since the Nicholas' feast day is so proximate to the Christmas holiday, the traditions of both holidays began to blend and fuse together, and soon the feast of St. Nicholas largely evaporated from the Christian consciousness, though many of its traditional festivities lived on as adopted appendages to the Christmas holiday.
In the Netherlands today, the feast of St. Nicholas is still celebrated with the arrival of "Sinterklaas." And along with the festivities of the beloved Dutch holiday come plenty of sweet treats, including Kruidnoten, which are little bite-sized cookies made with cinnamon and other sweet spices. It is held by many that this tradition contributed to the Christmas cookie tradition so common in the United States today.
So as Advent arrives "Santa" will again become omnipresent in our midst. And before Christmas even arrives, I will feel saturated with the red-bearded character. But celebrating the feast of St. Nicholas as a valuable and virtuous part of our preparation for Christ's coming is, in its truest form, a great addition to our Advent season.
---
Kruidnoten Cookies
for the Feast of St. Nicholas
Makes approximately 75 cookies
Ingredients:
    2    cups flour
    1    cup brown sugar
    ½    teaspoon baking soda
    ¾    cup of butter
    4    tablespoons milk
    1    tablespoon cinnamon
    ½    teaspoon ground cloves
    ½    teaspoon ground nutmeg
    ½    teaspoon ground cardamom
    ½    teaspoon ground ginger
           pinch of salt.
In a medium-sized bowl, combine the flour, salt, baking soda, and the spices. Set aside. In a larger mixing bowl, cream the butter and brown sugar. Add milk. Slowly incorporate dry ingredients and mix to combine. On a slightly floured surface, knead until you've achieved a soft and slightly sticky dough.
Preheat the oven to 350°. Roll the dough into half-inch balls. Place on a parchment-lined baking sheet. Using the bottom of a flat glass, give each cookie a slight press. Bake 12-15 minutes. Immediately remove cookies with a spatula onto a cool surface.
Resurrection rolls
1 (10 ounce) can refrigerated crescent rolls
Package of large marshmallows 
¼ cup butter, melted
¼ cup sugar
1 tablespoon ground cinnamon
 
Symbolism
Marshmallow – Body of Jesus
Butter – Oils used in burial
Sugar and cinnamon – Spices used in burial
Dough triangle – Cloth used to wrap Jesus
Baked roll with empty center – Empty tomb
 
Preheat oven to 375 degrees. Prepare a baking sheet with non-stick cooking spray or parchment paper. You may also use a cupcake tin. Separate dough into eight triangles and set aside. Combine sugar and cinnamon in a small bowl and set aside.
 
Dip each marshmallow into bowl of melted butter and roll in cinnamon-sugar. Place on each dough triangle. Pinch dough around marshmallow, sealing all edges. Make sure to seal well to prevent marshmallow from leaking.
 
Brush tops of dough balls with remaining butter and dip in cinnamon-sugar. Place roll with the sugar side up on baking sheet (or in muffin pan).
 
Bake for 13-15 minutes. The marshmallow melts into the dough, and the result is the appearance of an empty tomb upon breaking one in half. Best when served warm.