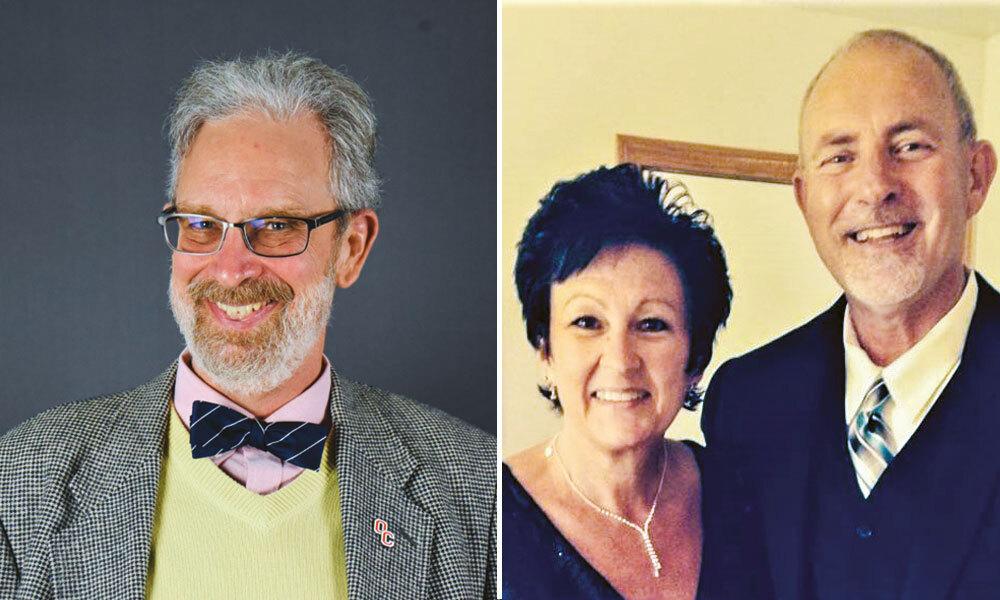 ---
An Apology: Two More Deacon Testimonies
An apology
The May edition of FAITH Magazine featured testimonies from the candidates for the permanent diaconate within the Diocese of Lansing. Six testimonies were published. Two were omitted. These were the testimonies by Deacon Arthur Ernest Williams of Saint Mary in Charlotte and Deacon Raymond Rzepecki of Saint Gerard in Lansing. The omission of these two testimonies was in error. Nostra culpa. It was our fault. Hence, we would like to apologize to both Deacon Williams and Deacon Rzepecki for any upset or embarrassment caused to them or their loved ones. Reproduced below are the submissions provided by both men for the May edition of FAITH. 
Yours in Christ,
David Kerr | Director of Communication, Diocese of Lansing
Stephanie Van Koevering | Editor, FAITH Magazine
---
Deacon Williams
Arthur Ernest Williams is from a family of educators. It is no wonder he became a college professor with more than 40 years in the profession. Professor Williams has taught at Olivet College since 1998. His classes include acting, public speaking, theatre and culture and dramatic literature. He holds a doctorate in theatre from Ohio State University, with undergraduate degrees from the University of Maryland. He taught in the University of Wisconsin and University of Maine systems before arriving in Michigan. He and his wife, Joanne, live in Olivet with their cat, Demi.
Arthur is also from a family of faith. As a young boy, he thought about the ministry. A convert to the Catholic faith, Arthur attributes his faith journey to patience and discernment, with the help of role models in Catholicism from his current pastor, Fr. Dwight Ezop, to author C.S. Lewis. Arthur's inspiration is also from 1 Kings 19:11-12: "…And behold, the Lord passed by, and a great and strong wind tore into the mountains and broke the rocks in pieces before the Lord, but the Lord was not in the wind; and after the wind an earthquake, but the Lord was not in the earthquake; and after the earthquake a fire, but the Lord was not in the fire; and after the fire [a]a still small voice."
Deacon Rzepecki
"My diaconal journey probably started like many others with suggestions from a variety of friends and co-workers that I should look into the possibility of becoming a deacon. Like many others, I brushed aside these suggestions thinking that I was not worthy. Even though I have been involved with Catholic education all of my life, it was not until Deacon Sean Costello, suggested that I look into the diaconate, that I started actually considering this vocation. It seemed that God was sending me a clear message and calling me to discern a vocation as a deacon. While it has not been an easy journey, it has been a very fruitful journey. None of this would have been possible without the support of my wife, Beth, who was always there with her support and encouragement. I am very excited about being ordained on May 13 and serving God and His people in my role as a deacon for the Diocese of Lansing."