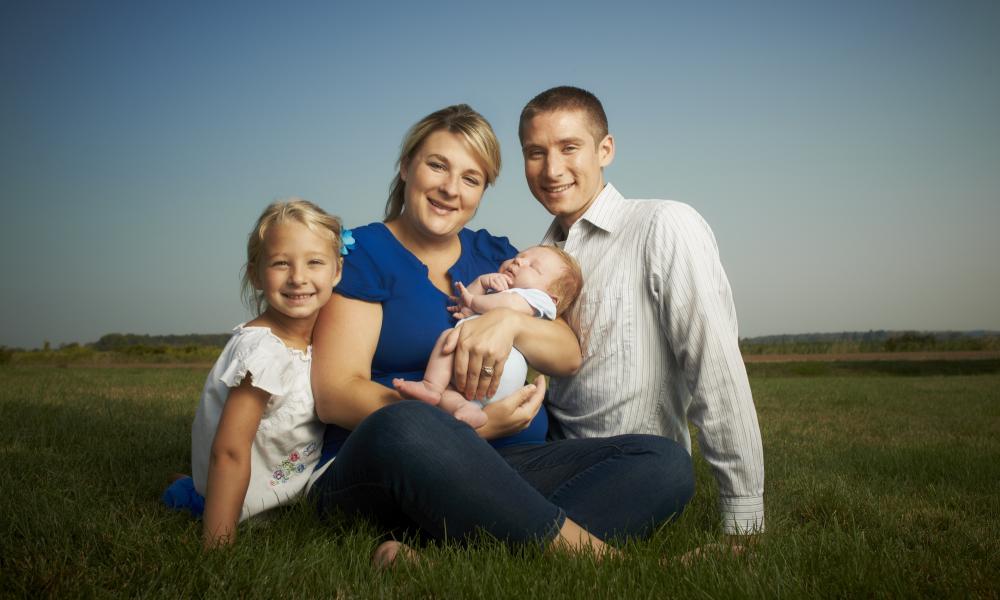 ---
Amber and Neil, 10 years later
Remember these two? In 2003, Neil and Amber were dating when they appeared on the cover of FAITH's teen issue. They talked about the challenges of dating and teen relationships. What ever happened to them?
"A few years after the teen issue, Amber and I finished schooling at Lansing Community College (LCC). After LCC, I acquired a teaching degree in industrial technology, and Amber received her degree in travel and hospitality," says Neil.
And then, seven years ago, they got married. Today they have a 5-year-old daughter, Brianna, and a new baby.
Neil says, "After I received my degree, I started my first job, which is where I am now, at St. Johns High School. I taught drafting and some history for a few years, and then switched to woodworking and wood technology, which is my preferred area. I love it.
For Amber, it was her love of travel that inspired her work. "After LCC, I went to school to be a travel agent and did that for three years. It was a great experience. Then we got pregnant with Brianna. After being home for two years, I decided to go back to work part-time." Amber's passion for helping others and her love of traveling has led her to working as the executive assistant and event coordinator for Habitat for Humanity of Michigan.
Though they have a lot to keep them busy, God added one more thing to their task list. "After Brianna was born, Neil and I decided we should teach natural family planning (NFP). However, it wasn't just taking the classes that inspired us. For a long time, we struggled to become pregnant. After having to move from doctor to doctor without any answers, I sought out 'NFP-only' gynecologists.
"We planned to use NFP when we got married, but never really knew the extent of its benefits until after it led us to the root of the problem with my infertility and provided a solution."
With that, they have some advice for young couples embarking on their first relationships. Neil has this to say: "Just keep Christ at the center of it all. Until you make Christ number one, your relationships will fail. And don't rush into relationships. Especially in high school, you need time to grow and just focus on God." Amber then adds, "It's really important, especially for younger people, to stay true to who you are and true to God. Take your time when you're young, and take it slow – get to know each other. Marriage is not easy. You've got a lot of learning to do before being thrown into the challenges of marriage. The most important person in your life should and will always be God. If you think you can go through life without him, then good luck."