---
For Abby and Mitchell, FaithFest 'shows everyone how cool the Catholic Church is'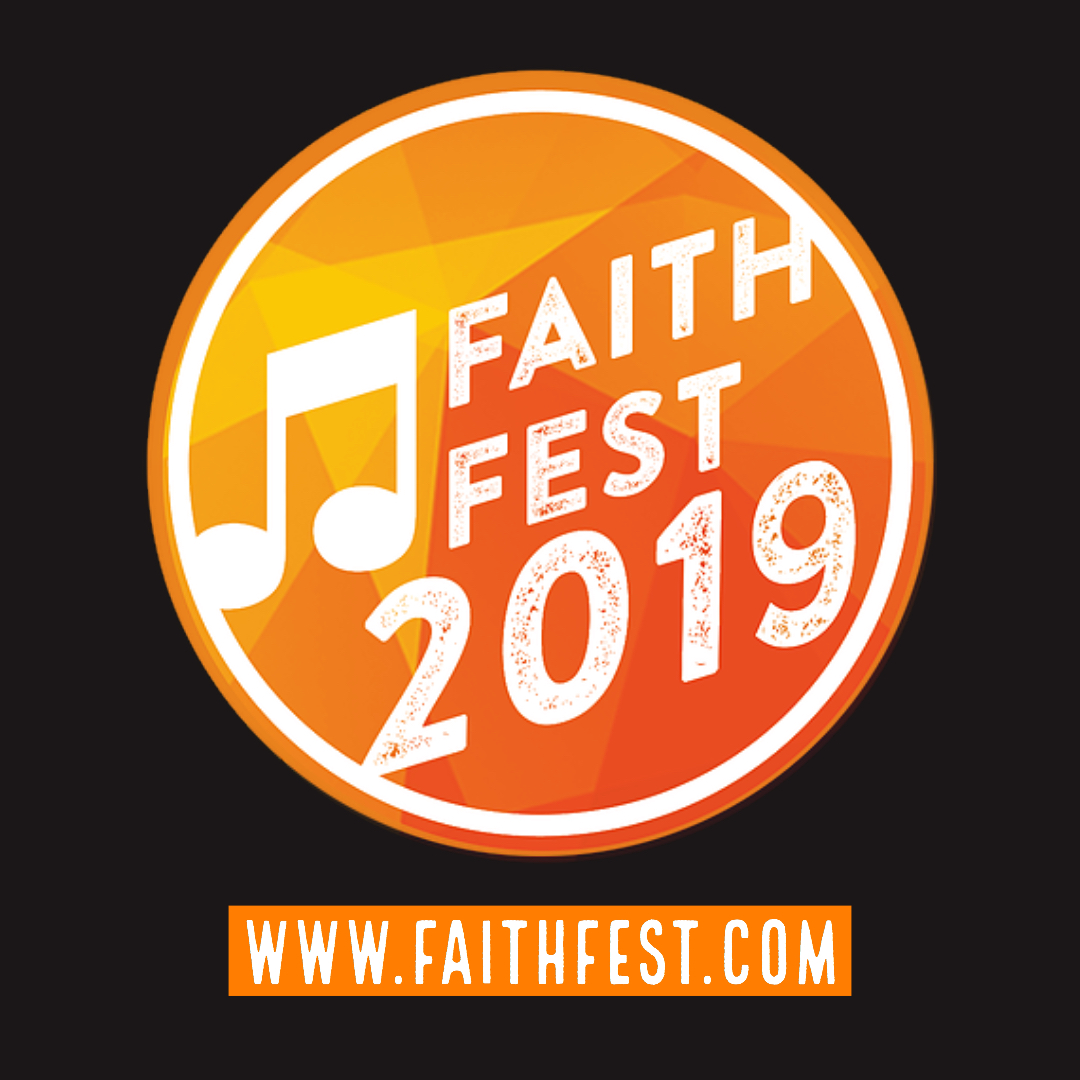 Faithfest is June 22! Get tickets at www.faithfest.com
Mitchell and Abby Feldpausch attended the inaugural FaithFest in June of 2016 and took their daughters Nora, Zaylie, and Lucia (now ages three, two, and one). The couple looks forward to attending FaithFest 2017 with an additional family member – the baby they are expecting this spring. "A lot of our friends were going last year and bringing their kids, so that made it easier and was a great chance for the kids to enjoy their friends and for us to gather together," Mitchell says.
"Actually, at first we considered going without the girls," Abby recalls, "but quickly decided to take them along and we are glad we did. We will often have the TV off and music on in our house, so the girls are familiar with Christian music. Mitchell plays the guitar, and music is a central part of our prayer life and faith life, so to have these musicians coming locally to this large Catholic event was a big draw for us."
Abby continues: "I loved that it was outdoors – the girls were able to enjoy the beautiful day, listen to the music and dance. We also brought our nephew and niece, they were 13 and 11. It was fun to watch them take it in – they really enjoyed it."
Mitchell agrees that while music was what drew them to the event, the fact that it was more than simply a concert will bring them back this year. "We knew Matt Maher and the other musicians would be a good show, but we also knew the whole event would be family-friendly, that the kids would like not only the music but all the extra activities as well. It was exciting to have a large-scale event like this right here in our diocese."
The size and scale of the event served as affirmation to Mitchell, Abby and their girls. "Gathering that many people with Christ being the reason to come together was very inspiring. It was a neat opportunity for fellowship," Abby notes. "Mass with Matt Maher playing music and Bishop Boyea celebrating was awesome. Anytime you have that number of people at Mass it is definitely powerful. The reverence was beautiful and moving. We are so blessed to have a gathering of this scale within our own diocese."
"For sure," Mitchell agrees, "celebrating Mass with that number of people is awesome, and I think it really is cool when that is the actual apex of what is going on. You are in pretty good company with the priests and religious there, and just being there, in community with everyone, was wonderful. You feel like you are part of something huge. And you are."
"There were a lot of people taking the chance to go to confession and adoration throughout the day," Abby recalls, "which was so cool. I think this type of casual, welcoming setting offers some people who might not normally walk into their church and go to confession, the opportunity to take advantage of it here. Music might be what draws people to the day, but once you're there, so much more offered."
Music after the vigil Mass wrapped up a grace-filled day. "By the end of the night we brought the kids to the front of stage, right up on the rails to listen to the music. Once it started to get dark everyone got out their glow sticks, and then the fireworks were so fun at the end. It was neat, the kids really liked it," Mitchell notes.
As far as what they look forward to this year, Abby says "the community of it. Your faith isn't just personal, but there's truly a community here and this sharing of faith and sacraments and time together is powerful. There was a great turnout last year, but I definitely think it's going to be something that will just grow."
Mitchell adds, "Yes, we are looking forward to more of the same, having a similar experience. It's an experience we look back on fondly. We are excited to see Sanctus Real and the rest of the musical lineup, and just to come together as community. For us, it's a shot in the arm to get moving and get excited about things, to do a little bit more in our faith and to be more deliberate. When people start to get more comfortable in their faith they start to gain confidence and get out there are do some of these things, which ultimately helps build each other up and provides great witness to our faith. The simple act of gathering can be a great witness. We can show everyone how cool the Catholic Church really is."