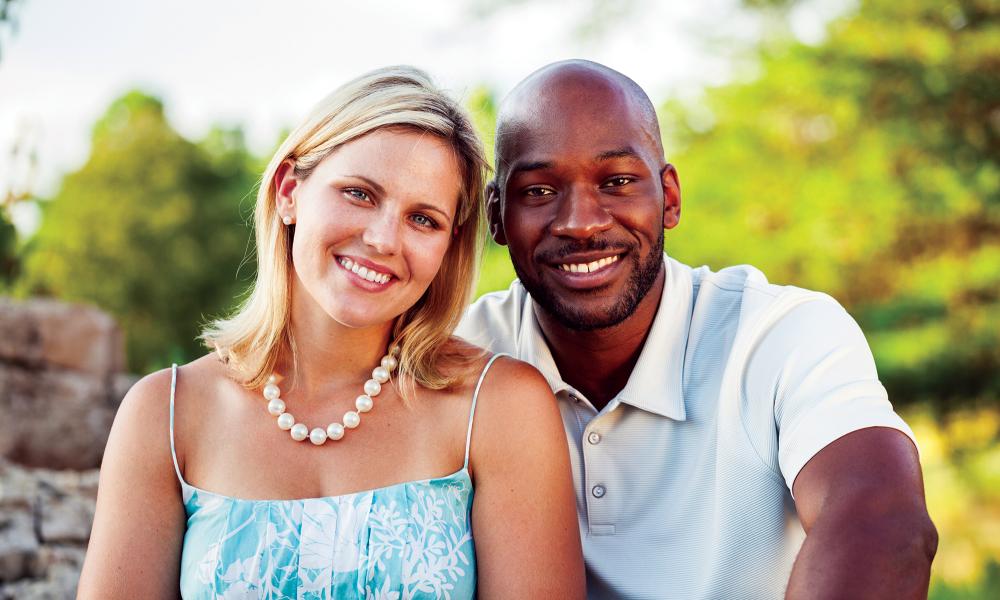 ---
She says: "I really want to be a stay-at-home mom"
When our first child is born in four months. But Rick wants me to go back to work – he seems obsessed with money, but I think we can make it on one salary.
He says: "It's just not feasible right now"
I'd love Helen to stay at home, but it is just not feasible right now. I don't think she understands how precarious the job market is – what if I lost my job? Also, we might be able to scrape by on my salary, but it would be really tight and there would be no cushion for emergencies.
What do THEY do?
The birth of a first child is a life-changing event, and it's natural to feel some fear or worry. But it sounds like Rick's fears about their financial situation are standing in the way of what they both want – for Helen to stay home with the baby.  
If Helen and Rick carefully list all the pros and cons of Helen returning to her job rather than staying at home, what they find may surprise them. What many couples don't take into account is the hidden cost of working outside the home. To go back to work, Helen may need to pay for transportation, day care, take-out lunches and a professional wardrobe. She will need either to purchase pumping equipment or feed the baby formula, both of which can be quite expensive. After factoring in the costs of Helen returning to her job, they may realize that for Helen to stay home makes financial sense. 
To ease Rick's mind about Helen leaving her job, Helen could agree to work part-time on weekends during the pre-Christmas season, for example, when stores need extra workers and holiday expenses put a strain on the budget. They could both plan on giving up certain luxuries such as travel or eating out, or perhaps delaying a planned home renovation project. To keep her option of returning to work open, Helen can keep in touch with her professional network and stay up-to-date on developments in her field.
Although mothering is not a paid job, it is still immensely valuable work. It is deeply important and "so great as to be comparable to any professional work," according to Pope St. John Paul II. (Letter to Families, 17) Stay-at-home moms share the same work as the Blessed Mother Mary, who cared for the baby Jesus and the home they shared with St. Joseph. Not all mothers are called to stay home full-time, however. There are modern-day saints such as St. Gianna Molla, who worked as a doctor while raising her many children. 
But if Helen is truly called to be a stay-at-home mother, Rick and Helen will find the choice worth the financial sacrifice. 
---
Finding peace after miscarriage
I've faithfully attended church for my entire life. I was involved in ministry in college, I ran retreats, sang in the choir and organized a young adult activities club. I was able to talk about Jesus, teach about Jesus and share Jesus' love with those I met. I felt that, through my joy, I understood Jesus.
I was married in the Church, and my husband and I agreed our daughter would be raised Catholic. Although I wasn't able to be as active in the Church as a single layperson, I felt my ministry of imparting our faith to our daughter was just as important as the time I had given before. Through her joy, I understood Jesus.
When we miscarried the first time, I was still faithful. I attended Mass, I offered our child up and found out soon after that we were pregnant again. I praised God, seeing this as his way of working through us. We understood Jesus' joy through the joy of our celebrating our second chance.
When we miscarried at 19 weeks, I came to realize that I really didn't get it. In fact, I became angry and distant from God. I didn't understand why such intense pain was allowed by a God I had loved so much. A God I had praised and taught others about. Where had I gone wrong to deserve this suffering? Why had he taken my joy?
I would learn about six weeks after losing our child. My daughter, on the way to daily Mass, informed me that I would cry at Mass (something that had become a habit at that point), and a lady would hug me and tell me that it was going to be OK. I dismissed it as a 3-year-old's babble. Imagine how my life changed when a small woman from the back of the church approached me after Mass, hugged me and told me it was going to be OK. Not only did my God hear me, he sent my daughter as the messenger.
I came to see that between us and heaven is a thin line. That line is through suffering, although not ours. Jesus endured suffering on the cross for us, so that we could draw closer to him in the darkest of our own times. I found myself teaching others again, opening up and sharing our stories of miscarriage (we're now at four). I am able to use our suffering as a way to explain Jesus' suffering. 
I finally understand his joy.  
– Catherine Tomlinson