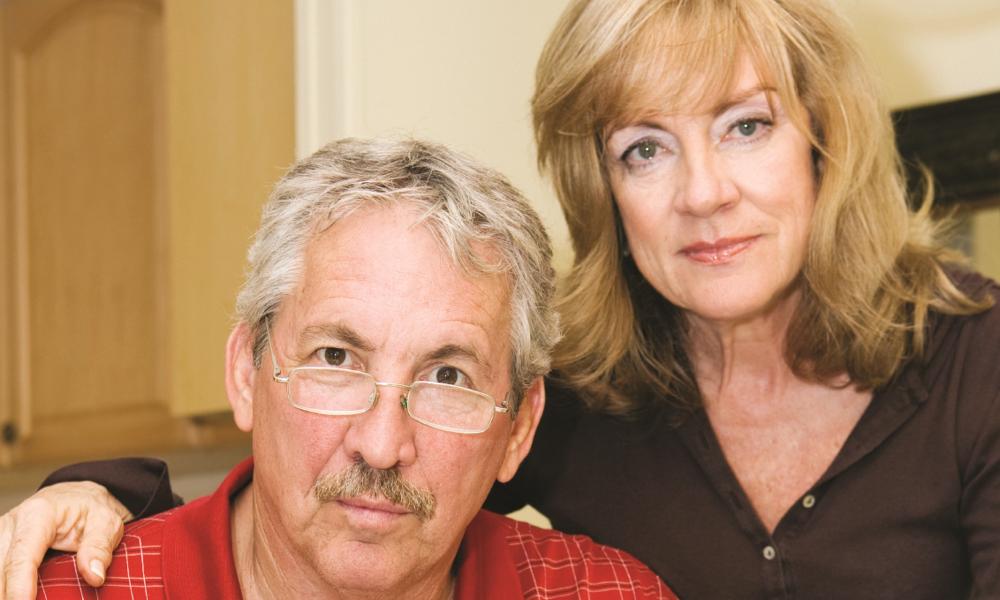 ---
Our 15-year-old is pregnant - we need to help her raise the baby.
"Our 15-year-old is pregnant – we need to help her raise the baby."
Sheila says: We just found out that our 15-year-old daughter is pregnant. She is determined to keep the baby. I want to make sure she finishes high school, and eventually goes to college. I want to do whatever I can to help her raise this baby. John is dead-set against it, and it's causing us a lot of tension.
"We need to encourage her to give the baby up for adoption."
John says: I love my daughter, and I want her to finish her education, as well. And the best way to do that, as well as insure a good life for our grandchild, is to give the baby up for adoption. We have raised our family – I'm not up for taking care of an infant. Sheila is a softy. But I think we should issue an ultimatum: If you keep the baby, you are on your own.
This situation isn't new; generation after generation has experienced the same seemingly impossible and unbelievable family rifts. Yet history has shown this situation does not have to be "terminal" to family relationships. Others before us have shown us how to turn what may appear at first to be a dead-end road into blessings beyond our imaginations. It is a matter of perspective and a matter of love; unselfish love, as God loves each of us. Yes, it is heartbreaking to discover your 15-year-old-daughter had sexual relations and, as a consequence, is pregnant. But neither John nor Sheila can remedy what has already happened.     They can, however, make a faith-filled decision to love as Jesus loved and to forgive as he forgives. Now is not the time to fix blame, but to search for what is best for God's newly created human person. Now is the time to discern together (all three of you) honestly what is best for your new grandchild, your daughter and for your own marriage relationship. The best time to have this discussion is after the shock has subsided slightly so the "blame game" and "how could you do this to us" do not become a part of the conversation. Your daughter will need all the love and support the two of you can muster. She needs both of you to model unconditional love and unconditional sacrifice, as Jesus did.
Because it is a very sensitive issue to discuss, be practical and compassionate to each other. We suggest John and Sheila earnestly pray for guidance from the Holy Spirit before beginning the discussion and be open to God's guidance and peace that come from prayer so that they can calmly lead the discussion with their daughter. If your daughter decides to raise the baby, it's important to discuss openly and honestly the changes this will bring to her life and to yours. Even though your daughter is only 15, this is an adult situation and we recommend John and Sheila should begin speaking to her as an adult, remembering her maturity level is not on the same level as theirs.
---
Before the discussion begins, they should ask themselves some questions:
• How do you feel about encouraging her to give up your first grandchild for adoption?
• What impact does this situation have on your marriage relationship?
• Are you capable of raising another baby? Is your daughter mature enough to take on the bulk of those responsibilities?
• What is the impact of another person to feed have on your finances?
• How can this situation be a blessing to your marriage and family?
---
If, after much discussion, John and Sheila decide to help, they need to set forth expectations for their daughter – ones she is capable of meeting. She will need to decide if raising her child is the best decision – not only for her, but for the baby. Would a loving, adoptive family be a choice everyone could live with?
She will have to grow up quickly and will have added responsibilities if she decides to raise her child. There are numerous other considerations that need to be addressed: What role, responsibility and involvement will the father of this child have? What involvement will the child's paternal grandparents have in the raising of this child? What are the legal issues to be addressed?
It is important to remember that every life is a blessing, and this child is a gift from God. No matter what decision you and your daughter make, now is the time to exercise the gift of hospitality by lovingly welcoming this child into existence.