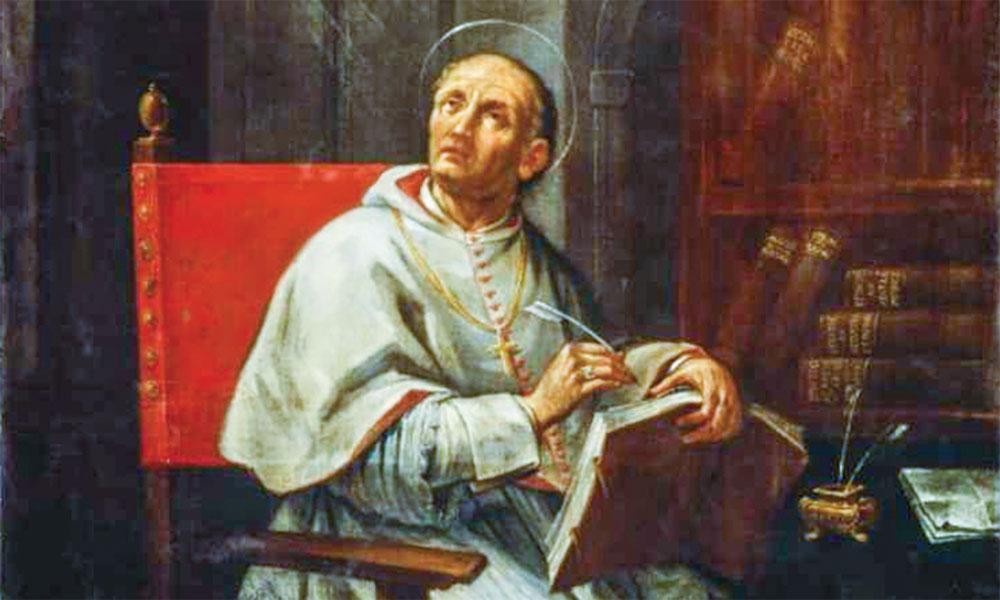 ---
St. Peter Damian
St. Peter Damian emerged as a voice of truth and reform at a time when the Church was struggling with corruption and immorality. Called "the soul of the Gregorian reform" by Pope Emeritus Benedict XVI, his prolific writing and zealous call to popes, bishops and prelates to lead lives of purity, poverty and prayer were significant elements of Church reform in the 11th century.
Peter was the youngest child born into a large, noble, but poverty-stricken family in Ravenna, Italy in 1007 and was orphaned at a young age. Forced to live with an older brother who neglected and mistreated him, he was eventually rescued by his brother, Damianus, the archpriest of Ravenna. Peter thrived under his brother's care and, in gratitude, added Damian to his name. Peter advanced quickly in his studies and became famous as a professor of theology and canon law at the University of Parma by the age of 25.
Peter was ordained to the priesthood in 1035 and, despite his success in academics, chose to enter the austere Benedictine monastery of Fonte Avellana to devote his days to penance and prayer. He became abbot in 1043 and revised the rules of order to reflect the spirit of those originally written by St. Romuald. The reforms quickly drew more men to the community, and Peter eventually founded five additional hermitages.
Although Peter served as bishop of Ostia for a brief time, his writings from the solitude of his monastery cell had the most influence on a Church and society plagued by corruption. He wrote treatises condemning simony, the practice of selling Church offices and roles (which had become common), and zealously criticized the immoral behavior of the clergy, including the sexual abuse of minors and the efforts of church leaders to hide the crimes.
Declared a Doctor of the Church in 1828, Pope emeritus Benedict XVI described him as, "one of the most significant figures of the 11th century, ... a lover of solitude and at the same time a fearless man of the Church, committed personally to the task of reform, initiated by the Popes of the time."