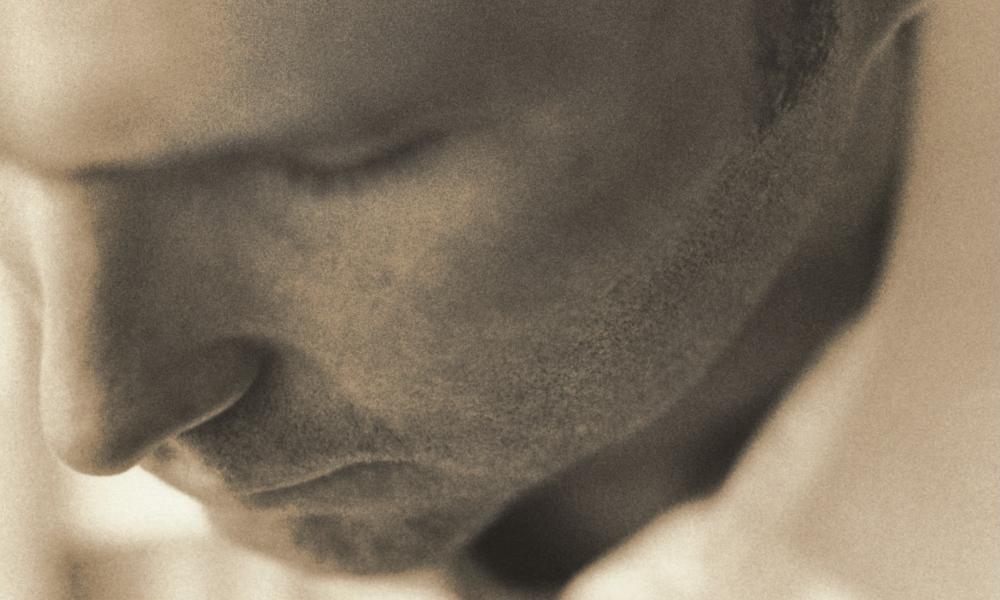 ---
Spiritual progress through purity
How to rid your soul of impurities that block your vision of God
"What dirty windows we have here!" That was the comment of a group of workers who came to volunteer their time to clean the church and rectory. They were right. The windows were dirty. It was hard to look through them and clearly see what was outside. Not only that, the light from outside was diminished and unable to illumine the interior of the rooms.
This situation is a good analogy of our souls' relation to God.  Our souls were created to be like windows that are open to God. God's presence fills us as light fills a room. The purity of our souls allows God's light to shine within us. A soul that is not pure cannot see God because the impurities block God from entering the soul and block the person's vision of God.
What does it mean to have impurities inside the soul? Impurities are a soul's attachment to things, images, memories and desires that block a person from considering the truth about God and about one's relationship with God. Impurities weaken the will and discourage a person. Impurities are very harmful. A person loses the will to have a clean soul and allow God to come inside. A person with an impure heart will lose faith and not want to pray or go to church anymore. The impurities are like mud that a person is wallowing in and cannot escape from. People may lose heart and despair. They may throw in the towel and give themselves over to their impurities, and their condition will grow worse.
For example, there was a young person who got on the Internet and, without his parents knowing, got curious and went to some sites that had pornography on them. Before long, the person got other buddies to join in, and the whole group of them began to find others sites. In a short while, many of them could not stop thinking about these images. The parents of the young man began to suspect something was wrong because they noticed a change in their son. He did not want to go to Mass anymore and did not seem interested in doing things with the family. He kept to himself more and more and they noticed he was up very late at night. The young man was trapped. He had boarded up the windows of his soul to keep his behavior a secret. The light of God was not able to get in.
Of course, God does not stop shining on us. Even a dirty window does allow some light to get in! In the case of this young man, he began to realize what he was doing was very wrong. He felt miserable inside. He started to act out his sexual thoughts through masturbation, which brought him only more sadness. His experience of God's light and presence when he was younger did not leave him and he longed for it. God came to his aid and helped move the young man to go to the sacrament of reconciliation. He had to close the windows of his soul to all forms of pornography and sexual images. He had to wash the windows of his soul with prayer and the sacraments. He had to go through a purgation that eliminated the impurities inside. It took patience and perseverance through trials and falls. He had to learn to trust God and surrender to God. The more he did so, the easier it became. God was cleaning his windows for him. The light and brightness of his personality came back!
We all must go through a purgation of our soul if we want a closer relationship with God. As time goes on, and we respond to the grace of purification, we will find our prayer life changing as well. The Doctors of the Church, such as St. John of the Cross and others, describe three classical stages of the spiritual life – the purgative, illuminative, and unitive ways. Because of the limited scope of this article, I will not be able to go into much detail about each stage, especially the unitive way and the experience called the dark night of the soul. Let's just say that as one draws closer to union with God, God continues to purify the soul through passive purifications that are experienced by the person as "dark nights." It is as though God has left them. The words of Jesus on the cross come to mind, "My God, my God, why have you forsaken me?" (Ps 22)
Our spiritual journey to God begins with an awakening of faith. God becomes real! We then realize in our relationship with God we must make a choice. Either we make a choice for God, or not. We are in the purgative way. That is where the major impurities of our soul are purged. Our focus is moral integration, living the commandments, overcoming sin, growing in faith and trust in God. We struggle along they way. We sometimes fall. We get back up. We keep going. There are trials of faith, moral trials and trials of trust. Our prayer life at this time is mostly characterized by petition prayer – "Dear God, help!"
In time, we learn to spend more time with God. We grow more comfortable with prayer. We begin to practice a form of prayer that is called meditation. Meditation is when we think about the life of Jesus in the Gospels, or some truth of the faith. Some people are blessed with a good imagination and are able to picture the biblical scene in their minds. The movie "The Passion of the Christ" has some powerful images in it concerning the suffering of Jesus that could be a good aid in meditation. Stations of the Cross or holy pictures can help. Nature offers plenty of food for thought, too! God teaches us much through meditation.
Sometimes, after a person has learned to pray this way, they may find their hearts and minds growing quieter and still. Distractions disappear. Their heart longs for more. Our heart aches and pines for God. They have come to a deeper recollection of spirit, and their prayer is more felt. Prayer is simple and comes more from the heart. Instead of just petition prayers, there are prayers of heartfelt thanks and praise, gratitude and attitudes of love and devotion. At times, a person may find oneself being caught up in a deep and powerful encounter with God. This is the beginning of contemplative meditation, or even simple contemplation that is characteristic of the illuminative way.
Most of the spiritual authors I have ever read make a big distinction at this point in terms of prayer. Meditation is a prayer form we can do with the help of God, but our efforts are very important. Contemplation is a sheer gift of God that requires no effort on the part of the person receiving this gift! Contemplative prayer is something that God initiates. Nevertheless, contemplative prayer can be prepared for by our efforts. It usually does not occur until a person has made good spiritual progress along the way. The virtues of humility, purity, generosity, faith, hope and love are more strongly rooted in the person. The windows of the soul are wide open to God, and God enters in as God chooses. The person is supernaturally one with God. For we "have died, and our lives are hidden with Christ in God." (Col 3:3)
The gift of contemplative prayer is united to the gift of union with God Himself. It is something God wants for all of us! No exceptions. How do we keep moving along the journey? We can keep our windows clean and God will take us there!
---
Spiritual exercise:
Meditation and contemplation
1  Prayerfully read John 9. It is the story of Jesus healing the man born blind. Meditate on the story by imagining yourself to be the blind man as you read it.
2  Ponder what it would be like to be blind. Imagine yourself trying to do the various things you do now without the power to see. How does it feel to be in darkness? Spiritually we are all blind until God gives us the gift to see. Seeing is receiving the gift of faith. Our spiritual sight is clouded and darkened by sin.
3  Ask Jesus to come into your soul. Pray, "Jesus, you are the light of the world. O Radiant Light, O Son Divine, shed your light on me. Help me to see myself as you see me. Help me to see my sin and impurities." Pray this prayer slowly from your heart. Imagine yourself as the blind man who was just given sight by Jesus. You open your eyes for the first time and you are looking directly into the face of Jesus your Savior. He is with you as light helping you to see.
4  Express your love for Jesus as your heart is moved to.
At any time – and I mean any time! – when you feel yourself drawn deeper in the prayer where you experience your mind becoming recollected and quiet and focused and peaceful, and you feel your heart being drawn to God – just let yourself go where the Spirit is leading you. Do not break away from this pull and tug from God to focus back on the mediation. Let your mind be docile before God. This prayer is more felt but it will engage all of you. If a person is generous in living the Gospel and generous in the amount of time they spend in prayer with God, God will lead them to union and contemplation. This is not just for some, but is intended for all. Keep the windows of the soul clean and God will shine all the time. Even in the dark night – God is shining so bright that the powers of the soul are totally blinded by Him.