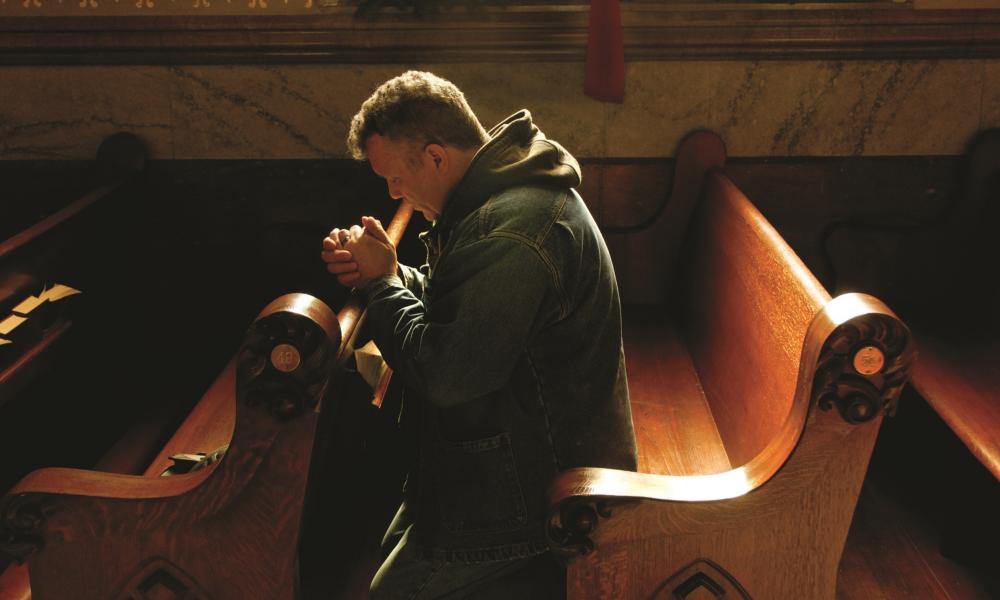 ---
Preparing our hearts to receive Jesus: Praying during Advent
Each Sunday of Advent is a chance to reorient ourselves to the coming light of Christ. Use this weekly guide each Sunday of Advent to help you pray all throughout the season.
1st Sunday of Advent
In this first week of Advent, let us focus on preparing our hearts and souls for the great feast of Christmas. We are, in a certain way, invited to the celebration of his birth-day as we attend Midnight Mass or the Mass on Christmas morning. In Christ, there is no time barrier or limitation – we are not celebrating an anniversary. We are celebrating the real moment of Christ's birth. So we want to come prepared to celebrate. From a spiritual perspective, are my clothes dirty? Does anger or hatred, bitterness or jealousy soil the garment of my soul? Do addictions of any kind blind or deafen me to the voice of God? From what do I need to repent? What gift of myself will I give him this Christmas? Take some time – real time, not just a moment – and ask God what gift of yourself you could offer him this Christmas that would help you to be more his son/daughter, more his disciple. Take time each day this week to reflect. In about two weeks, the great Year of Mercy begins. God will always forgive if we repent and turn to him. Let's begin to get ready for a true celebration of Christmas. Go to confession sometime this week, if at all possible, and honestly, humbly repent in whatever way you need to do so.
2nd Sunday of Advent
John the Baptist went before Christ to announce his coming and to help prepare those who would listen to be ready to receive him. Each of us is called, too, to prepare the way for the Lord coming anew into our heart. How do we do that? This week, think about whether your life reflects the truth that you belong to Christ. By your thoughts, words and actions, do you help prepare others to receive the Gospel in some needed area of their lives? How do we do that? St. Josemaria Escriva said this in a homily:
We are [called to be] witnesses and precursors … we have to show others the way … we should struggle to make our actions remind others of Jesus and his most lovable personality. We have to act in such a way that others will be able to say, when they meet us: This man/woman is a Christian … because he/she is willing to make sacrifices, because he is a man/woman of peace, because he/she knows how to love. (Christ Is Passing By, p.122)
Use this week to focus on your relationships and on how you treat the stranger on the street, or in the store. Receive the mercy of God; give it to others.
3rd Sunday of Advent
In this week, let us return to look at ourselves and ask, "How pure is my heart?" All of us have, unfortunately, taken on so many of the world's values and priorities: money, sex, power, appearance and material goods are too often used as the basis for setting personal goals. They can blind us to the true values: Read Matthew 15:1-20. Read it right now. These false values and others like them can render our souls unclean. When that happens, we can't "see" the beauty of Christ in our world and through others. We become deaf to his voice calling us to draw nearer to him. Read the passage from Matthew every day this week and ask God to enlighten you, to bring you freedom and give you the courage to embrace the values of Christ himself – one at a time over the next year. But start now – this Advent – with setting one new goal in life.
4th Sunday of Advent
We come to the fourth Week of Advent and I know things can get very busy. Preserve the time with Christ every day this week. You can, if you have made it a real priority. While it is not a full week, God's grace and mercy are not limited by time or by days. He has no limits, yet he waits for you to come to him! Take these last five days of Advent and draw near to the Blessed Mother, who waits to give birth to her Son. Remember, there is no limit on time and seasons with God: he is the eternal now. All the grace available at the first Christmas for those who came to worship him is there for you now. Each of these five days, come to the Blessed Mother and ask her to pray for you that you might be able this Christmas to kneel at the crib and say, as Mary did at the Annunciation: "Be it done unto me according to Thy Word." Sometimes, fear strikes us when we try to pray this way because we think, "I am not good; I am not holy." But we can't let this thought excuse us from praying such a prayer. All we need to do on our part is tell God this is what we want to do – surrender to his will, as Mary did. Ask him for the courage, the hope, the desire to give this as your Christmas gift to the Christ Child in this year 2015. You will not regret it. May you begin to know how deep and rich and wide is the mercy of God.
---
This article was originally published December 2015.