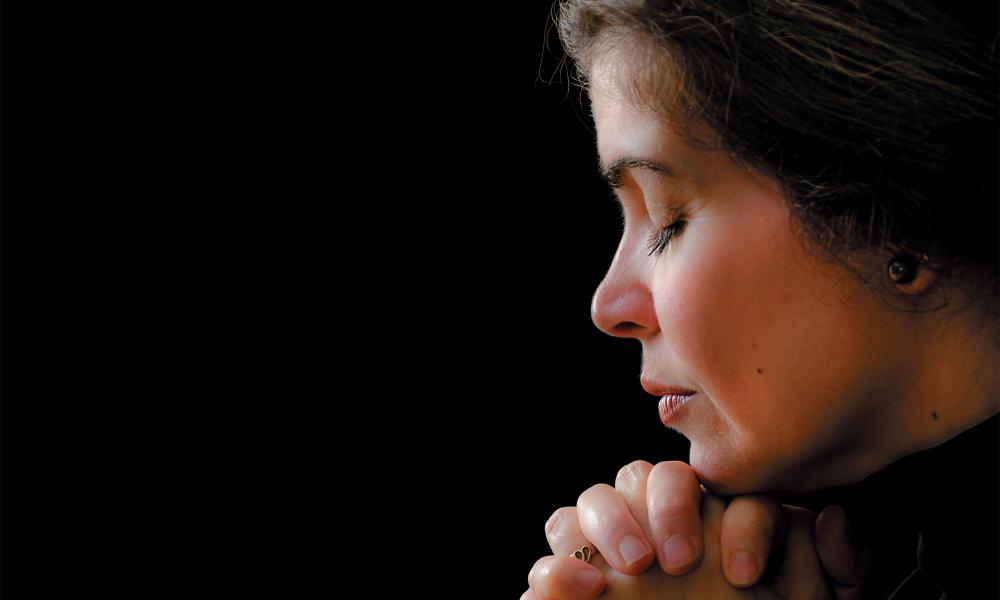 ---
The Power of Prayer
I wonder how many of us seriously believe in the power of prayer? Do you? In order for prayer for others, as well as for ourselves, to be effective, God wants to teach us how to pray, how to intercede on behalf of others. In a future column, I will be more specific about how to pray on behalf of others.
Let me say first that each of us can call on God anytime we want, and he will hear our plea. We don't have to be perfect to ask God for our needs and the needs of others. We can't be perfect! But unless we are praying daily, unless we are reading his word daily, we cannot come to know him better, to enter into a personal relationship with him that God himself desires for each one of us. God doesn't want to be a kind of slot machine where we put in our request and then see if we win the prize. God desires a personal relationship with each of us. The choice is left to us. God gave us a free will; God will never coerce, but he longs to draw us close to him and share his plans – his will – step-by-step for us and for those we love.
The need to draw closer to God is not a high priority for very many of us. When everything is going well – our health is good, the family is good, finances are good, job security seems to be solid – we tend to think: "What is there to worry about?" Unfortunately, we often go about our daily business with little thought of the One who created us for a purpose: "… to know him, love him and serve him in this world and to be happy with him in the next." (The Baltimore Catechism) We can be so caught up in this world's affairs that we give little thought to the next. Yet, it is imperative that we live this life keeping our eyes on the goal of eternal life.
Spiritual Exercise
Develop a habit of thanking God daily by using one of the Psalms: Psalms 8, 33, 34, 40, 66, 103, 116, 135, 136, 150. There are many, but this list can be helpful to growing in a daily habit of being grateful for all good things – especially those things we can take for granted.
Carve out at least 15 minutes every day for just you and the Lord. Read a passage from one of the Gospels (you can use the Gospel reading for the day at Mass if you want). Remember: "The word of God is living and active …" This word has power to change your life. (Heb 4:12) Ask God to help you understand it.
As you read, ask God to give you grace to do his will. Ask God to give you a love for his will. (I can hear you saying, "I am afraid, I don't know what God will ask of me; I am afraid to get too close ...") I promise you that his will has the power to bless you beyond anything you can imagine.
Ask God to increase your faith in his love for you; God is always faithful; he will never abandon you – never! Remember: you and I only see "In a mirror dimly, but then face to face. Now I know in part; then I shall understand fully even as I have been fully understood." (1Cor. 13:12)
As you pray this way daily, and as you begin to see the peace that comes when we surrender to God's will – God's way – you will grow in faith. You don't have to have it all together, just be on the road to loving God's will and trusting him.
Even while we are on the way, God enables us to begin to pray for the needs of others: family, friends, co-workers, parish, neighborhood … (more on this in future column).
Jesus tells us in John 15:7: "If you abide in me and my words abide in you, you may ask what you will and it shall be done for you!" Wow!
Let's begin now to do the things I have listed in this article. Begin to build some habits over this next month. Then I will show you how that promise you just read can come true for you in your personal life, as well as for those you love.