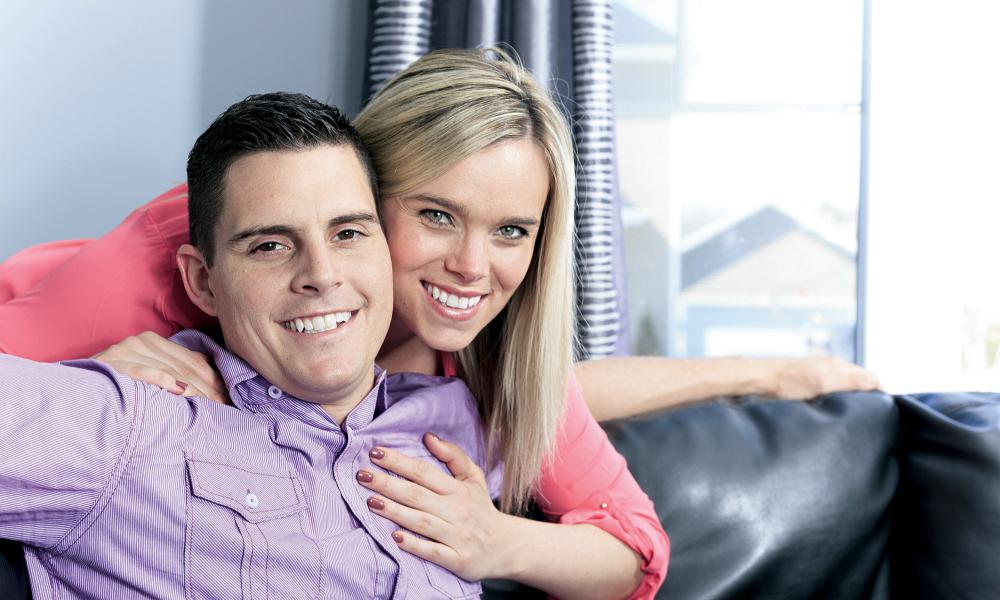 ---
Ella dice: Él no quiere tomar sus medicinas para la depresión.
Jim ha sido diagnosticado con depresión, y se le ha recetado medicamentos para tratarla. Pero él no quiere usarlos el tiempo suficiente para averiguar si funcionan. ¿Cuándo decimos en la "enfermedad y la salud" acaso también incluimos la terquedad?
Él dice: No me gustan los efectos secundarios.
Probé los medicamentos, y no me gustan los efectos secundarios físicos, que son aparentemente bastante comunes. Si Lindsay fuera un poco más paciente yo podría tratar de vencer esto por mi cuenta.
¿Qué hacer?
Jim y Lindsey tienen un problema muy común. Uno de cada 10 adultos estadounidenses sufre de depresión. Es una enfermedad grave, pero tratable, y la mayoría de los adultos mejoran con de la medicación, con terapia o ambos. Como dice la Escritura: "Dios hace que la tierra produzca sustancias medicinales, y la persona inteligente no debe despreciarlas". (Ec. 38: 4)
Jim tiene razón cuando dice que los antidepresivos suelen tener efectos secundarios, tales como aumento de peso y disminución del libido. Pero Jim puede pedir a su médico que le recete un medicamento diferente, que lo podría ayudar. Para las infecciones, las personas toman antibióticos; para la diabetes, la gente toma la insulina; y para la depresión, las personas toman antidepresivos. No hay nada vergonzoso en ello, y no hay necesidad de rechazar la ayuda médica que se está ofreciendo.
Ver a un ser querido luchar con la depresión puede ser muy duro para un cónyuge. Es tentador culpar a un cónyuge deprimido por sus síntomas o asumir un papel de cuidador, pero tampoco esto es una buena reacción. Con el permiso de Jim, Lindsey puede ir con él a la siguiente cita con su doctor; puede ser que deseen discutir si ver a un psiquiatra sería una mejor opción. En última instancia, sin embargo, el plan de tratamiento depende de Jim y su médico. Lo que más necesita Jim de Lindsey es ánimo confianza y el apoyo emocional.
Tanto Lindsey como Jim pueden estar sintiendo ira, frustración y tristeza, pero pueden canalizar estos sentimientos hacia la oración en lugar de proyectarlos el uno hacia el otro. En un momento de relativa calma, Lindsey puede explicar cuál de los síntomas o comportamientos de Jim le preocupan más. Jim puede explicar por qué encuentra los efectos secundarios de la medicación tan molestos. También ayudará si los dos confrontan la depresión como una fuerza exterior que amenaza su matrimonio. Una pareja de esposos necesitan luchar juntos contra la depresión, no luchar uno contra el otro.
Nota: No hay nada en esta columna que este destinado a proporcionar un diagnóstico, un tratamiento u una opinión psicológica o médica.
El Dr. P. Manuel Santos y Karee Santos son co-autores de The Four Keys to Everlasting Love: How Your Catholic Marriage Can Bring You Joy for a Lifetime (Ave Maria Press, 2016).