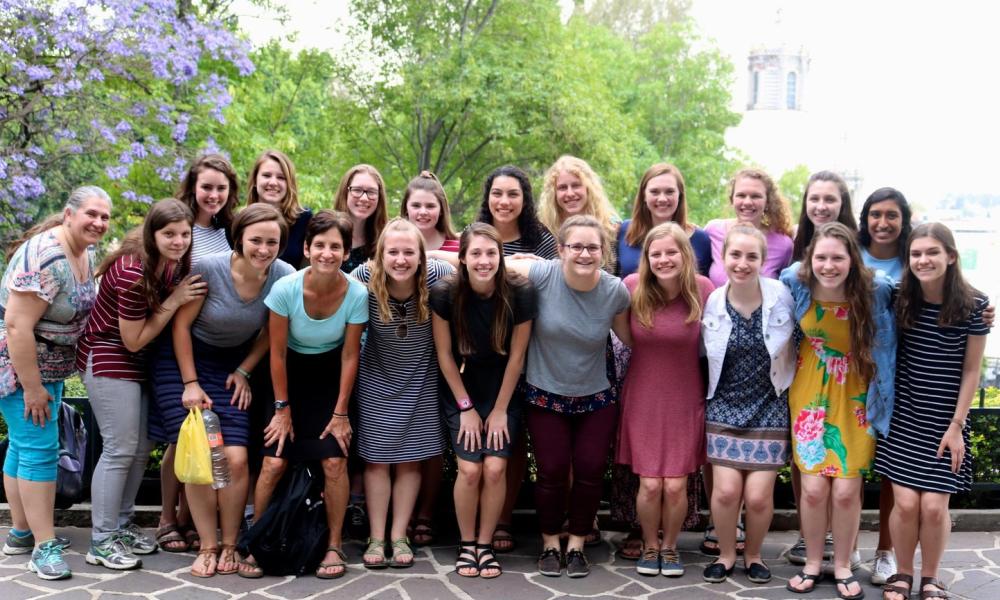 ---
Be Love Revolution
I am excited to share a wonderful ministry for young ladies in the Diocese of Lansing called "Be Love Revolution."
Be Love Revolution (BLR) began in 2013 in Ann Arbor, with the intention of helping young women know the personal and transformative love of Jesus and grow into mature disciples. BLR desires to personally accompany young women on their journey of faith, forming them to live freely and confidently as daughters of God, and empowering them to be God's love in the world today. There are currently two chapters of BLR meeting in the Diocese of Lansing. Any young women in grades 9-12 are welcome to attend, either on their own or as a group.
BLR Lansing meets every other Wednesday in the St. John Paul II room at the Church of the Resurrection. All young women 9th grade and older are invited to attend for praise/worship, a talk, small groups, food and fellowship as we seek to encounter Jesus and his love, and to share that love with others. Upcoming dates are Nov. 13 and 27, and Dec. 11. Questions? Contact Mary Gates at mary.gates@lansingcatholic.org for information or to be added to our email list.
---
BLR Ann Arbor has a few different opportunities.
• BeLoved meetings: Wednesdays, Nov. 16, Nov. 20, Dec. 11, Dec. 18, Renewal Ministries' Office-Dominos Headquarters, Lobby L
• Weekly Bible Studies: Tuesdays, 6:30 a.m., at Plum Market, Maple Rd., Ann Arbor, or 900 N. Dixboro Rd., Ann Arbor
• Abide Small Groups: Contact us at info@beloverevolution for more details.
---
For more information on Be Love Revolution or to be added to our email list, contact us at info@beloverevolution.com; www.beloverevolution.com.