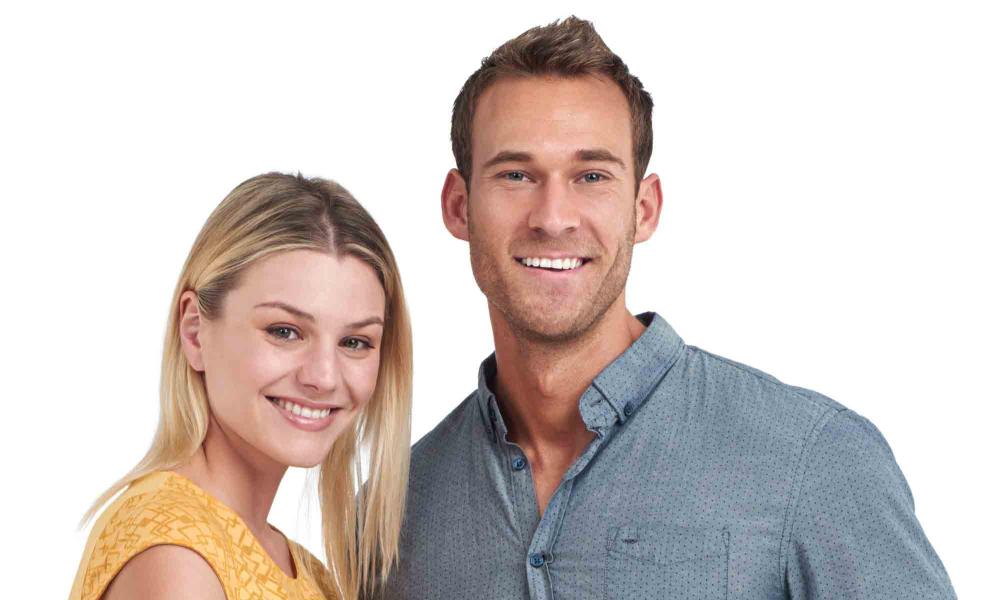 ---
Ella dice: Quiero ir a su reunión de la escuela secundaria
La reunión de Joe en la escuela secundaria se acerca y estaba ansiosa por conocer a todos sus antiguos compañeros de clase y sus cónyuges. Sin embargo, él quiere ir a la reunión solo, y me duele que no quiere llevarme.
Él dice:
Quiero ir solo
Creo que Melissa se aburrirá con toda esta gente que nunca conoció. Y estaré preocupándome si ella está pasando un buen rato, así que no podré relajarme y disfrutar. Creo que podríamos pasar esta ocasión social por separado.
¿Qué hacer?
Los años de la escuela secundaria suelen estar llenos de drama y angustia, y las reuniones pueden revivirlos. Agregar a su cónyuge a la mezcla puede introducir más estrés en una situación ya de alta presión. La mayoría de las personas se presentan a las reuniones con sus cónyuges, pero otras no.
Muchas personas se sienten inseguras acerca de sus años de escuela secundaria, aunque Joe no admite que sí. Las personas son etiquetadas como geek (genio) o jock (deportista), las más propensas a triunfar o las que tienen la mejor sonrisa. Es difícil manejar todas las viejas expectativas. Abrirse a Melissa sobre sus años de escuela secundaria podría hacer que Joe se sienta más cómodo para incluirla en la reunión.
Quizás si Joe mira más de cerca las actividades planeadas, descubrirá que traer a Melissa tiene sentido. Los fines de semana de la reunión a menudo programan una fiesta solo para ex alumnos, un evento para ex alumnos y cónyuges y, a veces, un picnic familiar para las personas que quieren traer a sus hijos. Joe podría tener el tiempo que quiere para pasarlo solo con sus amigos, y al mismo el tiempo para incluir a Melissa en el fin de semana también.
Si Joe se contacta con sus amigos antes del evento, podrá descubrir que la mayoría de ellos están trayendo a sus esposas. En muchas reuniones, las esposas disfrutan encontrándose y charlando sobre lo más importante que ya tienen en común: sus maridos. Los maridos no tienen que preocuparse demasiado por entretener a sus esposas. Por otro lado, si los amigos de Joe han decidido no traer a sus esposas, Melissa podría sentirse incómoda y, por lo tanto, más feliz de dejarla de lado. Pero si el verdadero motivo de Joe para ir solo es revivir algunas indiscreciones juveniles, entonces tal vez Joe también debería quedarse en casa.
A menos que Melissa tenga verdaderas preocupaciones sobre las motivaciones subyacentes de Joe, ella debería sentirse bien al dejarlo ir sin ella. Como el Papa Francisco recomendó recientemente a los cónyuges: "No tenemos que controlar a la otra persona, seguir cada paso". Continuó diciendo: "Llega un momento en que el amor de una pareja alcanza el máximo de su libertad y se convierte en la base de una autonomía saludable". (Amoris Laetitia, 115, 320)
Nota: Nada en esta columna está destinado a proporcionar un diagnóstico, tratamiento u opinión psicológica o médica.
El Dr. Manuel P. Santos y Karee Santos son autores de The Four Keys to Everlasting Love: How Your Catholic Marriage Can Bring You Joy for a Lifetime (Ave Maria Press, 2016).